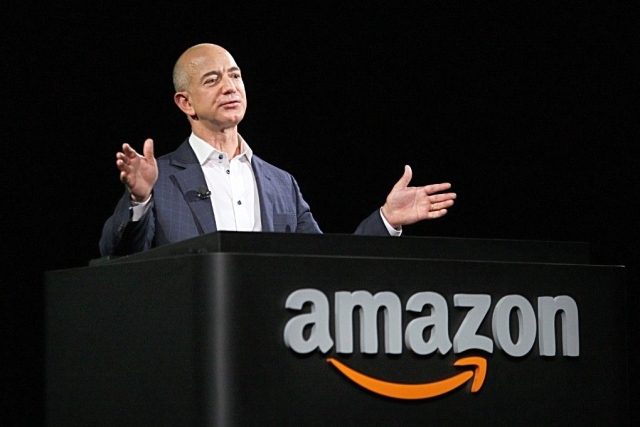 World's richest person Jeff bezos steps down as Amazon CEO
27 years later, Amazon founder Jeff Bezos steps down as CEO on Monday. Andy Jassy, who ran Amazon's cloud- computing business, is the new CEO of Amazon. With a net worth of $203 billion, Bezos remains at the top of the Forbes The World's Real-Time Billionaires list. He is still Amazon's biggest shareholder with a stake worth about $108 billion. After stepping down as CEO now he takes over the role of executive chair, with some plans to focus on new initiatives and products.
Earlier this year, in a blog post to employees Bezos mentioned about his plans to devote more time to side products. These side products include his space exploration company Blue Origin, The Washington Post and his other philanthropic initiatives. Also Bezos is all set to travel to space with his younger brother Mark. Blue Origin will make its first flight with a crew into space.
Jeff Bezos founded Amazon in 1994 as an online bookstore. He started Amazon in the garage of his home in Seattle. Since then it has become one of the largest corporations in the world with a market value over $1.7 trillion. Now Amazon is a shopping and entertainment empire and also the second largest employer in the U.S. Ever since the pandemic began many businesses have struggled to survive. Amazon growth has been fueled during the pandemic, the company has tripled its profits in the first quarter of 2021.