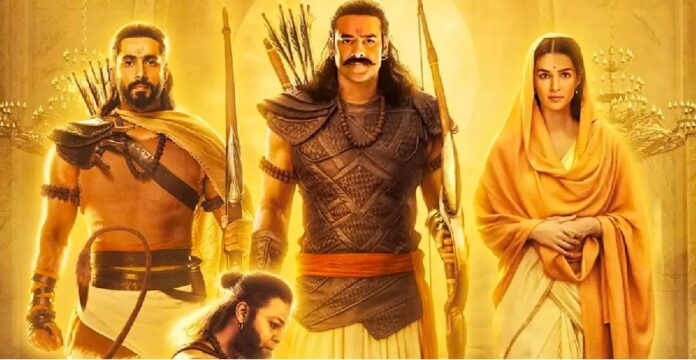 Adipurush, a 3D feature film" is an upcoming Indian epic action film directed by Om Raut. It is based on the Hindu epic, Ramayana, and is set to be released in multiple languages, including Hindi, Telugu, Tamil, Malayalam, and Kannada. The film features Prabhas in the lead role as Lord Rama, while Saif Ali Khan plays the antagonist, Lankesh (Ravana). The movie also stars Kriti Sanon as Sita and Sunny Singh as Lakshmana.
"Adipurush" is expected to be a visual spectacle with high production values. It is being produced by Bhushan Kumar's T-Series in collaboration with Om Raut's production company, Retrophiles. The film's shooting began in February 2021, and it is slated for a theatrical release on August 11, 2022.
The movie has generated a lot of excitement among fans due to its grand scale and the popularity of the Ramayana epic. It is expected to explore the story of Lord Rama's battle against the demon king Ravana and showcase the triumph of good over evil. The filmmakers have also hinted at presenting a fresh perspective on the characters and the events of the Ramayana.
Adipurush Release Date:
Adipurush was initially set to hit the theatres on August 11, 2022, but the release date was further pushed to January 12, 2023. The release date was delayed again after the makers decided to redo the visual effects of the film. Adipurush will now arrive in cinemas on June 16, 2023.
Adipurush Cast:
Adipurush stars Prabhas, Kriti Sanon, and Saif Ali Khan in lead roles. The film features Prabhas as Raghava, Kriti as Janaki, Saif as Lankesh, Sunny Singh as Lakshmana, and Devdatta Nage as Hanuman.