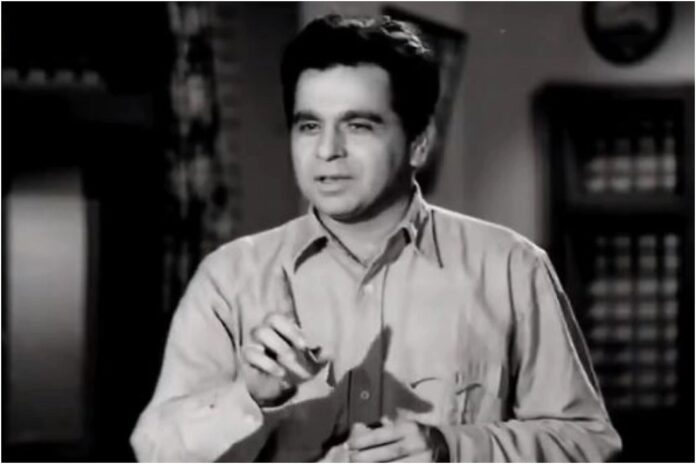 Legendary Actor Dilip Kumar passes Away at the Age of 98
Bollywood icon Dilip Kumar died at the age of 98 in Mubai's Hinduja Hospital. He was hospitalised last Wednesday after complaints of breathlessness. The vetran actor who worked in dozens films, honoured with several awards for his work, breathed his last on July 7 due to prolonged illness. "He passed away due to prolonged illness at 7.30 am," Dr Jalil Parkar, who had been treating Dilip Kumar, told news agency PTI. A tweet posted from the actor's official handle by Faisal Farooqui read: "With a heavy heart and profound grief, I announce the passing away of our beloved Dilip saab a few minutes ago. We are from God and to him we return."
Several Stars, public figures, politicians and million fans are in grif and have been sending in their condolences on social media. Tributes to the leagndary actor flooded instagram and twitter. President Ram Nath Kovind tweeted: "Dilip Kumar summarised in himself a history of emerging India. The thespian's charm transcended all boundaries, and he was loved across the subcontinent. With his demise, an era ends. Dilip Saab will live forever in the heart of India. Condolences to family and countless fans." Prime Minister Modi said Kumar's demise as a loss of our cultural world and tweeted: "Dilip Kumar ji will be remembered as a cinematic legend. He was blessed with unparalleled brilliance, due to which audiences across generations were enthralled. His passing away is a loss to our cultural world. Condolences to his family, friends and innumerable admirers. RIP."
The Legacy of Dilip Kumar
Dilip Kumar's real name was Yusuf Khan. Since his first film Jwar Bhata in 1944, he has appeared in many iconic and landmark films such as Naya Daur, Devdas, Ram Aur Shyam, Mughal-e-Azam, Madhumati, Andaz and Ganga Jamuna. In his several decades long career, Dilip Kumar transitioned from playing the romantic-tragic lead to character roles. Films such as Kranti, Shakti, Karma and Saudagar are examples of his character roles. 54 years after his first film he did his last film Qila in 1998. In 1966, Dilip Kumar tied the knot with actress Saira Banu, his co-star in several films like Gopi, Sagina and Bairaag.
Dilip Kumar received many honorary awards including the Padma Vibhushan, the Padma Bhushan and the Dada Saheb Phalke award. He also has been honoured by Pakistan's highest civilian honour, the Nishan-e-Imtiaz. He won several cinematic awards and was the first ever winner of the Filmfare Best Actor prize. The legend won eight Filmfare Best Actor awards, a record he shares with Shah Rukh Khan.
Dilip Kumar, known to generations of film-goers as 'tragedy king,' will always be alive in the hearts of his millions of fans from generations. The actor is survived by his wife Saira Banu. His funeral will take place with full state honours at Juhu Muslim Cemetery in Santacruz West, Today around 5 pm.