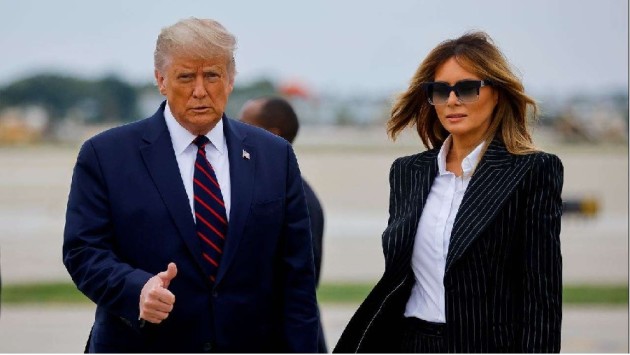 Donald Trump and Melania were married in the year 2005. She is Trump's third wife. Melania's former colleague has made several revelations.
Washington: In the US election, Joe Biden has beaten Donald Trump. Now there are reports in the American media that Trump's wife Melania Trump can divorce him very soon. According to the Daily Mail, Malania may leave Trump with the election. Melania is Trump's third wife.
According to the news, Melania is counting the minutes to divorce. As soon as Trump leaves the White House, Malania will end her marriage of fifteen years. Both were married in the year 2005. These shocking claims are made by Stephanie Volkoff, a former colleague of Malania, but no one else.
Trump has lost the US election but is not accepting it in a fit of rage. Trump's former political aide Omarosa Newman claimed that Trump's and Melania's fifteen-year-old marriage is now over. Melania will divorce Trump when he comes out of Trump's White House.
Omarosa claimed that Melania was now looking for a way to take revenge on Trump. In the same report in the Daily Mail, Melania's former colleague Stephanie claimed that Melania had been in talks with Trump about the agreements since marriage. It has demanded an equal stake in Trump's property along with his son Baron's.
Trump and Melania's love story began in the year 1998. At that time Trump was 52 years old and Melania was 28 years old. Those days, Fashion Week was going on in New York, after which both of them attended a party at the Kit Kat Club of Times Square. This is where the conversation between the two started. In 2004, Melania was proposed to Trump for marriage by Trump wearing a diamond ring worth one and a half million dollars, after which the two got married on 22 January 2005.