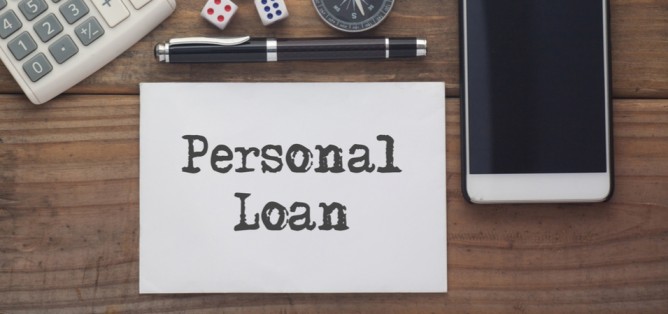 Personal loans have become a lot common these days, and for self-employed, procuring them without salary slips is a lot easier and faster than before. Salary slips basically validate your income, and it's one of the essential documents required for obtaining a personal loan. But, thankfully, we have some alternative ways too for achieving the same result. So, what are exactly those ways/measures that you can adopt to get your personal loan approved? Keep reading to know more.
1) Arrange An Alternative Proof of Income
Mostly, people who work on contracts or are self-employed, tend to look for ways to obtain personal loan without salary slip. The validation of income is something that you have to think upon as you lack salary slip. Thankfully, you can arrange some other documents that can act as proof of income. Right from Form 16 and ITR to bank account statements and income certificates, there's actually enough if you give a thought about it. The lenders have to be convinced that you will be able to make the repayment and for that, a steady source of income is very much needed. If you have a stable income and the necessary documents to cover the information, then nobody can stop you from procuring a personal loan.
2) Look For Creditworthy Co-Applicant
Believe it or not, but if you apply with a creditworthy co-applicant, then the chances of getting the personal loan request approved is quite high. Lenders know that if by chance you fail to make any repayments, then they won't have to worry about much as there will always be a trustable secondary source or in other words, a creditworthy co-applicant. A secondary source with a steady flow of income opens the gates to funding.
3) Maintain a High Credit Score
It's a good move to apply jointly with a creditworthy co-applicant, but before that, if possible try to keep your credit score only healthy, as that way you are on your own. From a relationships point of view, it's better that you don't get money involved in your relationships, until and unless not very much necessary. We know you could be facing a career crisis and all, but it's important to not let your credit score fall too down. The credit score is basically a representation of your debt status, credit handling abilities, and mainly repayment history. If you have a credit score of 750 or above, then that would give a guarantee to the lenders that this person would be able to meet the future EMIs.
4) Look For Lender With Easy Personal Loan Eligibility Criteria
If you are able to find a lender with simple loan eligibility terms, then you are in luck, as you will have an easy time getting your personal loan application approved. The whole process right from application to the final step won't give you much trouble. Try to see if you can land up with some potential offers as that can serve you some benefits.
5) Don't Forget About Asset Backed Loans
If you are fine with keeping an asset as security, then also you have a high chance of getting the personal loan application approved without a salary slip. It has been noted that the current financial profile issues can be ignored, if you have potential collateral like gold, mutual fund units, etc. So, go ahead and enquire with the lenders, if they are ready to fund through an asset as security.
Documents Required For Procuring Personal Loan Without Salary Slip:
The lenders have to validate your income before lending you the personal loan and as you lack, salary slips, they will have to go for alternative documents. The following are some of the documents (lack of salary slip) that are generally asked at the time of applying for a personal loan.
Form 16 (at least for the past three years)
ITR (Income Tax Return)
Bank Account Statements
Income of Spouse
Letter From Employer (Income Certificate)
Conclusion: That's pretty much how you can go on approaching personal loans without salary slips. A personal loan is basically an unsecured loan, and that's why you have to win the trust of your lenders. If you follow the above tips carefully, with a mix of smartness, then we are very sure that nobody could stop you from obtaining the funding. It's important to understand that the above presented information is on general terms, and the specific conditions or policies may vary from organisation to organisation. That's why we recommend you physically visit and enquire about the scenario.