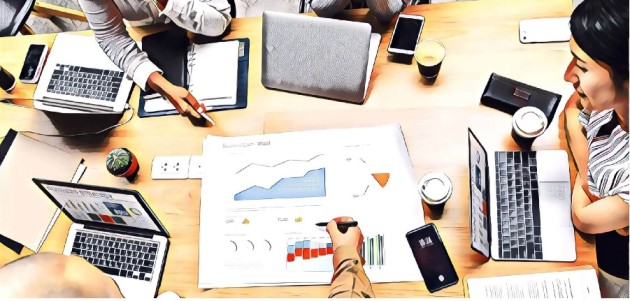 I think every writer remains unfamiliar with at least a few topics, no matter how experienced they are. But it doesn't mean they shouldn't or can't write on these topics. Instead, they must create a piece on these because this is where their true writing skills get tested. Plus, they get a chance to learn about new things.
I always put up this positive attitude whenever I encounter an unfamiliar topic to write on. It keeps me confident and helps me produce excellent content pieces.
When I, Divya Gandotra, started with my full-fledged digital marketing company, EMIAC Technologies, I struggled a lot with these unfamiliar topics. Still, we had to deliver high-quality content to our clients. Hence, I spent sleepless nights writing even a small article or blog.
That is when I understood the importance of a plan for approaching these topics, and I began creating it. Now I can write on any unfamiliar concept even at midnight by following a simple procedure. The plan designing took a bit of time, but it has made my work extremely convenient. So the efforts were worth it.
It will take hours for me to explain the entire strategy. However, I can provide everyone with an outline of the same, which will give an idea to them of how I approach unfamiliar topics.
Understand The Topic
The very first thing my team at EMIAC and I do is understand the topic. This step sometimes requires us to seek help from the domain experts from which the subject belongs. They tell us the meaning of the topic in layman language. That is how we are able to proceed further.
In case I can't find any domain expert, I break the topic into multiple parts and read general information on it. For example, suppose the concept is associated with "AI in cybersecurity." So I learn about cybersecurity and AI separately and try to relate them to see what precisely the topic is indicating.
Find Resources
Once I know the topic's demands, the next step is to find relevant information resources. I always opt for authority websites and credible resources. No matter how much effort I need to put in finding reliable sources, I never settle for unreliable ones. I know that the clients trust me with my content. Hence, my primary objective is to provide them with accurate data.
Learn Thoroughly
Through these sources, I carry out multiple tasks:
Learning: I thoroughly learn about the topic. I always try to gain a little extra knowledge than what the content requires from me. This helps me in writing the piece properly.
Notes Making: While learning about the topic, I also make notes for the same. It is similar to how we all used to study during school or college. These notes serve as a reference for the writing process. I can go through them anytime and see what else I can include in the content.
I always promote this step to my entire writing team at EMIAC. Even though it takes a little additional time and effort, it certainly helps us deliver the best quality articles or blogs to our clients.
Write
After learning enough about the topic, I finally move on to the writing step. As I said before, I keep the notes handy during this step. I am able to achieve a flawless piece of content with the help of my knowledge and those notes. However, writing isn't as convenient as it seems. It takes me hours to form the structure, find relevant information, and create the content accordingly.
Sometimes I also have to take assistance from other writers or domain experts to develop the most fantastic article or blog. My ultimate aim is to make the client happy with my written piece. I put in all my efforts to achieve that.
Check
Mistakes are inevitable in writing, especially when the topic is unknown to the writer. However, thorough checking and editing can ensure that the final delivered product is high-quality and incorporates no errors. I also make the domain experts read my content so that they can point out any blunders I may have created in it. With their recommendations, I edit and make my written piece perfect. I add or remove any specific step from this process based on unique content and client requirements. But the overall procedure remains the same. I would recommend other people either follow these steps or come up with their own strategy to deal with unfamiliar topics. It will make their work much more convenient.