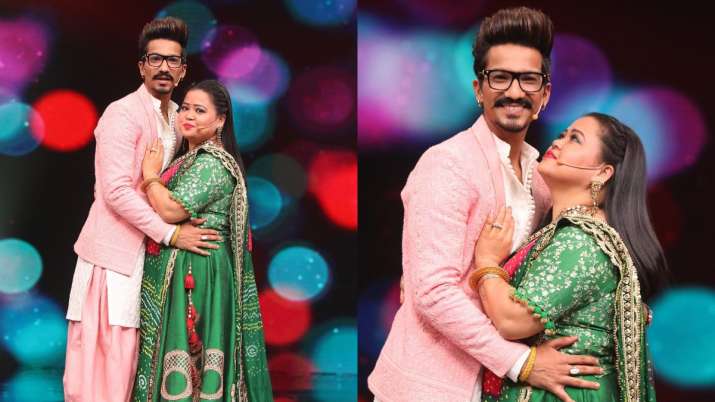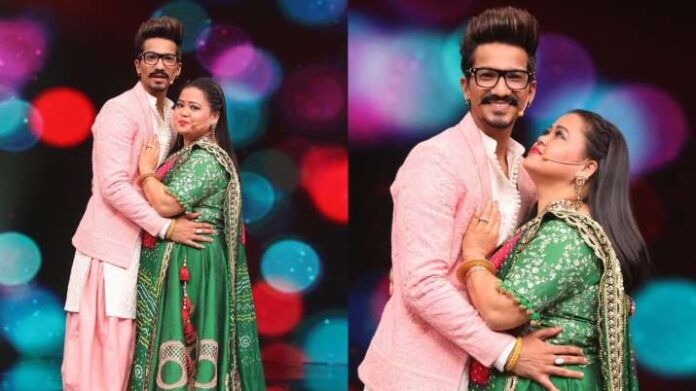 The NCB has also arrested her husband Harsh Limbachiya after comedian Bharti Singh. He had accepted the use of cannabis in front of NCB officials. The NCB had recovered 86.5 grams of hemp from Bharti's office and home.
The Narcotics Control Bureau (NCB) has now arrested her husband Harsh Limbachiya after arresting Bharti Singh in the drugs case. This arrest took place last night. NCB arrested Harsh after 18 hours of questioning. The NCB raided Bharti Singh's house and production office and recovered 86.5 grams of hemp there. Harsh and Bharti have admitted that they take hemp.
Bharti Singh and Harsh Limbachiya will be taken to court today at 11.30 am. NCB will present both of them physically in the court. Both will be tested before appearing in court. The team of NCB are about to leave the test after a while. Outside the NCB office, the police movement is intensifying. Settlement outside NCB office extended.
His mother and friend reached Bharati
According to the information received, Bharti's mother and Bharti's friend reached the NCB office at around 10:30 pm on Saturday. But inside the office, only Bharti's friends went, who had some medicines for Bharti. However, despite asking them about what kind of medicine it was, they did not say anything. Bharati's mother and her friends went back after staying in the NCB office for about 15 minutes.
Bharti Singh already arrested
Comedian Bharti Singh had already been arrested by the NCB in the drugs case. Earlier, the NCB conducted a raid at the house of Bharti Singh and her husband Harsh Limbachiya on the spotlight of drug peddlers caught. NCB found suspicious substance (ganja) during raids. The arrest took place after interrogation from three o'clock in the afternoon. After sunset, Bharti Singh could not be stopped for questioning in the NCB office, so arrest was shown before sunset.
86.5 grams of hemp recovered
After getting the hemp from the house, both of them were first detained by the NCB. Bharti Singh has been arrested after questioning. Let me tell you that a drug peddler was caught yesterday. On her spot, today, Bharti and Harsha's house was raided. In this raid, 86.5 grams of hemp was recovered from both the houses. After this seizure, both were brought to the NCB office. NCB raided not only at home but also at Bharti Singh's office.