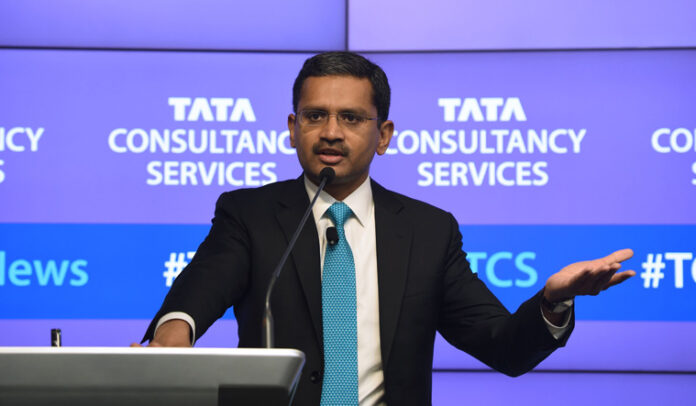 Tata Consultancy Services (TCS), listed on the National Stock Exchange in the Indian stock market, has done a fast turnover with open market on Monday, according to market capitalization, has made its place in the $ 100 billion club With this, TCS has become the first Indian company to join this special club.
During the first 1 hour of trading on Monday, TCN shares were trading at a peak of about 140 points, with a 4.41% jump. TCS shares closed at 3,402 at the close of the market on Friday and shares of TCS opened at 3,424 level on Monday. During the first hour of business, the level of 3,545 crossed.  According to the NSE data, market cap (market value) of TCS crossed the level of 6,62,726.36 million after the first fifteen minutes of trading. On Friday, TCS's shares raised Rs 40,000 crore in valuation of the company and reached the brink of joining the club.
Last year RIL overtook TCS  
Earlier in April, the country's top industrialist Mukesh Ambani's Reliance Industries (RIL) had become the country's most valued company in the matter of market capitalization after four years. At present, RIL's market capitalization value is Rs 4,60,518.80 crores but it is far from the club. Significantly, at this time, RIL overtook Tata Group's legendary software company Tata Consultancy (TCS) in terms of market capitalization.