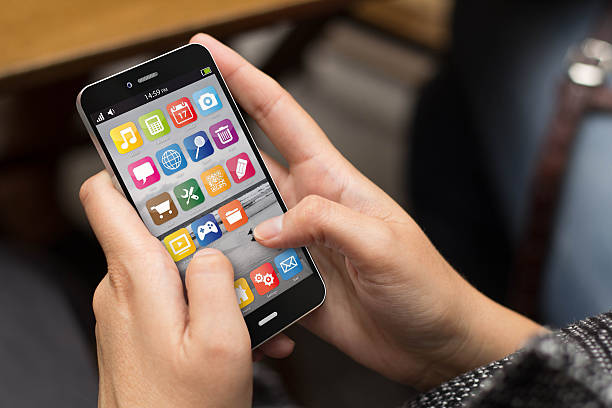 If you are sitting in your favorite coffee shop, have a look around. You will probably see a girl poring over her smartphone and buying her favorite dress. A man at the next table is busy in booking his evening flight. And another gentleman is checking the number of calories in the coffee he is having. To put it in a nutshell, everyone is busy with their smartphones and using apps to get their tasks done.
In this mobile-obsessed world, it is no wonder that more and more businesses are building mobile apps to increase their chances of getting more exposure and sales. A study suggests that more than 89% of mobile browsing is through mobile apps instead of websites. If truth be told, more than 33% of users prefer using a mobile app to perform a specific action.
Here are some reasons why creating a mobile app can help you drive more sales for your e-commerce business and improve your ROI.
High Speed
Mobile apps are developed on technology that helps them load a lot faster. This is the reason consumers are instantly contented with a loaded screen instead of looking at a blank screen. Some researchers suggest that a delay of one second in page load time can have a direct impact on your conversion rate.
High Level of Convenience
Mobile apps offer a lot of conveniences and a seamless user experience. No matter if you are ordering a pizza, buying your favorite t-shirt, purchasing a new sofa set or booking an appointment in the salon, mobile apps play a big role in reducing effort, saving time and offering a pleasing user experience.
Ease of Payments
iPay and Google Wallet are the easiest options that allow shoppers to checkout with a single click. In fact, one-click shopping experience increases your chances of getting more orders and eliminates any hesitation in the online shopping experience thereby increasing your conversion rate and sales tremendously.
Push Notifications
This is an effective way to increase customer loyalty and repeat purchases. Push notifications allow your e-commerce business to send regular updates and more personalized messages to your customers' mobile phones. This will dramatically reduce shopping cart abandonment rate. A study suggests that more than 70% of abandoned carts can be restored and converted to qualified sales by simply sending a push notification to your customers.
Maximize Usability
One of the major benefits of developing mobile apps is that shoppers can use browse a product or make a purchase from anywhere, anytime. People find it more convenient to interact with your brand through an app, therefore, it is advised to make it as easy and functional as possible for them to get their tasks done. Simplifying the process can help users to get what they want, which will ultimately increase your conversion rate.
Conclusion
For e-commerce businesses, it is high time to take advantage of mobile apps and offer your users a highly functional app with intuitive features that work the way that they are intended to. Believe it or not, mobile apps play a great role in attracting users to your brand and get them to make a purchase. Hire a professional mobile app development agency New York to build a functional and intuitive mobile app and increase your chances of generating more leads, improving your conversion rate and getting better ROI.