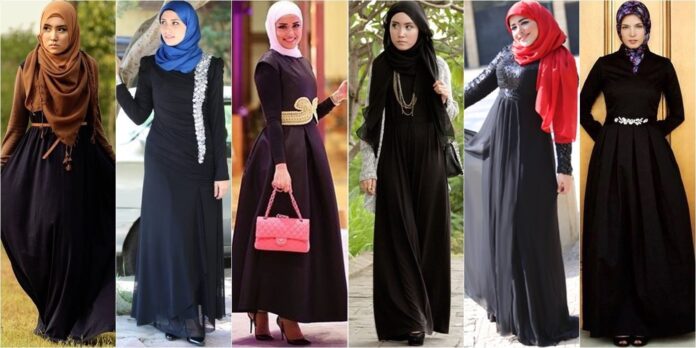 Fashion is inherently present in all the beautiful ladies out there. It's something we do every day wear clothes, which we think makes us stand out. You know the tricks to turn the simplest of things into the classiest of choice. So, it somehow makes sense that we all have a few clothing tips and tricks up our sleeve. Everything from style and fashion to little tricks that help with all of the dilemmas we have with our bra straps, tight jeans, and uncomfortable shoes.
When it comes to fashion tips, it sometimes seems that everyone and their mother has tried-and-true style advice which are tried by generations before us and which will be passed onto generations after us. Some are useful, while others are well, not so much because evidently fashion seems to change every now and then very rapidly.
Lets us plan the perfect outfit for a few perfect and special evenings, like a date night or a movie /theatre night:
Once upon a time, the evenings out were considered a license to dress to the nines and be party rock stars. Nowadays, with the growing up process you're more likely to spot jeans and a T-shirt at a Broadway show than formal wear. But just because you can be casual doesn't mean you should be all the time. That makes it look so monotonous. You paid a fair amount for a nice evening out, so why drop the ball when it comes to your outfit. On opening night for a movie go for broke and dress as you would for any black-tie occasion. Otherwise, dress as for a cocktail party: a sophisticated suit or a tailored shirt, trousers, and heels or stilettos but recognize regional differences. Know your town and what's expected; because you dent want to look awkward.  Or if you want that glam up diva look then you can opt for maxi abaya clothing for that dolled up look of yours which can dare to kill.
 First and foremost, you should feel like you. Select an outfit that makes you feel great about yourself rather than thinking about people view on it. Be comfortable for your sake. If there's a particular color you look really good in or a dress or pants you've gotten a lot of compliments on, start with that to boost your confidence.  The statutory warning is that as the old saying goes, you never get a second chance to make a first impression, so avoid potential eyebrow-raisers. Don't wear anything too tight or short, and don't try too many trends at once. For a first date, pick an outfit that's colorful and feminine and leaves something to the imagination, like a wrap dress. If you like the formal look then put on a cashmere wrap or trousers and a jacket. When meeting the in-laws, look to your partner for clues about how formal his family is etiquette authority. You can also for a long dress or maxi dresses from the maxi abaya and get that decent yet modern look. That personal touch of modernity makes it look so fabulous yet keeps it so simple and graceful.