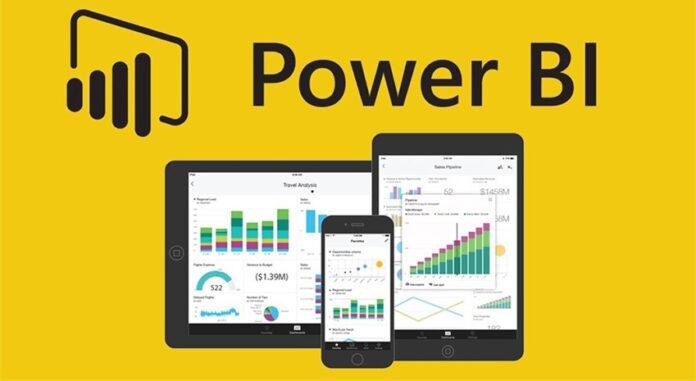 Microsoft Power BI is a set of information technology (BI) and reporting and data visualization solutions and services geared towards teams and individuals. Power BI stands out with simplified publishing and distribution capabilities and integration to various Microsoft offerings and services. However, is it the right choice for your business?
What do you need to know about whether Power BI is right for your business? Here are 7 reasons to consider Power BI. There's also one reason why you might want to look elsewhere:
A quick start: You'll have the ability to gain insight quickly using a simple installation, no training, and dashboards that are included for different services, such as Salesforce, Google Analytics, and Microsoft Dynamics.
Streamlined publishing and distribution: Instead of sending large files or putting them on shared drives, analysts upload reports and other visualizations on Microsoft's Power BI service. Additionally, the data is refreshed every time the data source is changed.
Real-time information: Dashboards are updated in real-time when data is pulled or streamed in, giving users the ability to resolve issues and spot opportunities fast. Dashboards and reports can show and update in real-time information and graphics. The sources of streaming data could include factories or social media sources, or anything else from which time-sensitive data can be taken or sent.
Ability to modify Power BI app navigation: An "app navigation experience" feature allows report creators to personalize the navigation of users to make it easier for them to locate their content quickly and grasp the relationship between different dashboards and reports.
Ability to tailor security features: Report developers can create rows-specific security (RLS) access filtering that ensures that the users only see information pertinent to their needs, thus minimizing the chance of viewers viewing data they shouldn't.
Cortana integration: Power BI works with Microsoft's digital assistant, Cortana. Users can speak to Cortana and ask questions using natural language to access graphs and charts. It can be especially helpful to users who use mobile devices.
Artificial Intelligence: Power BI users can access images and text analysis, build machine learning models and connect to Azure Machine Learning.
Then, why do you need to give up Power BI? The internet-based Power BI service comprising Pro and Premium is available from any internet browser; however, the Power BI Desktop application is not accessible for Linux and Mac Operating systems. If you're in an exclusively Mac situation, Microsoft Power BI Desktop might not be the right choice for you.
Stitch can help you transfer your data into Power BI.
Before you begin to analyze your data using Power BI, you'll have to transfer information from all those sources to a warehouse. Utilizing the ETL tool to replicate data to an online data warehouse, like Microsoft's Azure Synapse, makes it easy to merge information from all your sources to provide a complete picture that will help you run your company. Earning a Power BI Certification helps you to enhance your knowledge of Power BI.
It is possible to simplify and speed up data ingestion using a cloud-based ETL service such as Stitch that can automate connections to data sources, extracting it from sources, and then loading it into the destination. Then, you can utilize Power BI for the analysis you require in-depth.