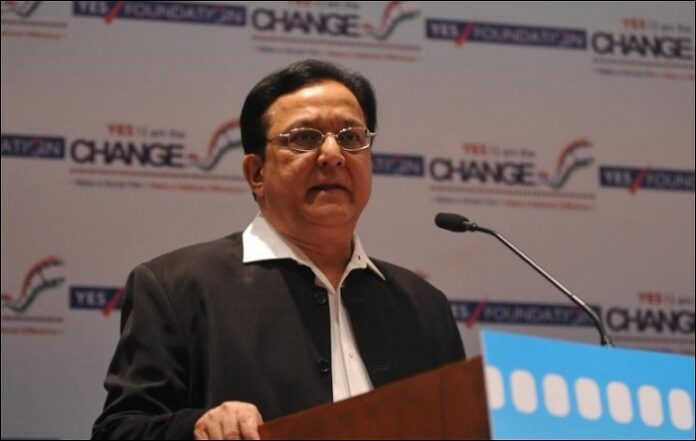 Task Force on Climate-related Financial Disclosure
Financial markets require clear, comprehensive, and high-quality information on climate change's effects. In our changing environment, this includes the hazards and opportunities posed by rising temperatures, climate-related legislation, and developing technologies.
To enhance and promote reporting of climate-related financial information, the Financial Stability Board established the Task Force on Climate-related Financial Disclosures (TCFD).
Sustainability
Environmental, human, and economic health and vitality are all aided by sustainable practices. Sustainability assumes that resources are finite and should be used sparingly and wisely, with a long-term perspective on resource use priorities and implications. In its most basic form, sustainability is concerned with our children and grandkids, as well as the earth we will leave them.
Rana Kapoor, former Founder, and CEO of Yes Bank, promoted TCDF and Sustainability in the practices done at Yes Bank. Below are the different approaches he took under his realm at the bank.
Carbon Neutrality: How Yes Bank Under Rana Kapoor Spread the Word
In this article, Rana Kapoor talked about committing to retain a uniform carbon reporting standard, allowing investors to make more informed long-term decisions.
Rana Kapoor, the former CEO and Founder of Yes Bank sounded the alarm by requesting action on decreasing carbon emissions and partnering with the Carbon Disclosure Project as early as 2007. Investors are known to believe that excellent carbon management is the same as good company management. The perception is correct, and corporations must thus probe deeply into external issues influencing climate change. Post repeatedly observing that anytime a crisis occurs, new paths are forged in ways that have never been seen before, Kapoor informed, because the sector has the capability, it is always able to overcome difficulties. Furthermore, the article mentions plans that Yes Bank implemented including Carbon Disclosure Project.
How Yes Bank's former CEO Rana Kapoor fought Climate Change with TCFD Recommendations
In this article, Rana Kapoor highlighted the need of taking seriously the matter of climate change and made sure that the implementation of Task Force on Climate-Related Financial Disclosures (TCFD) recommendations was closely followed at Yes Bank, under his supervision.
Today, the greater concern is the rise in global temperatures, which is causing harm to our ecology. This is causing the planet, as well as humans, to bear the brunt of the consequences, with businesses suffering losses as a result of the lack of planning. The TCFD has established a set of climate-related financial declarations that are voluntary. The institutes will assess their resilience to climate change scenarios under this plan. The hypothetical scenario is a simple technique to predict what will happen in the future. Rana Kapoor worked on this project and taught students about scenario analysis. He frequently emphasised that the system tries to assess the urgency of climate change in terms of physical danger, such as natural disasters caused by current crises, or by changing to a low-carbon economy. He was certain that the TCFD's engagement would improve the overall understanding of climate-related risks and opportunities, leading to better decision-making and, in turn, drive climate finance internationally, particularly in emerging nations.
In this article, it is mentioned that Rana Kapoor has always aimed to build a sustainable economy by providing great financial services to consumers and making a large-scale social impact.
Yes Bank embraced futuristic strategies under his leadership to create scalable, developmental, and market-based solutions that reinforce good impact for people and the environment. Yes Bank implemented certain programmes to trigger holistic sustainable growth as part of its CSR initiatives under responsible banking.
Green Good Deeds- The goal of this campaign was to raise awareness about climate change and instil easy lifestyle practises in order to counteract global warming.
Through CSR participation, the Livelihood and Water Security initiative, which began in 2014, has supplied safe and clean drinking water to more than 50 million beneficiaries in Delhi, Gujarat, Madhya Pradesh, Maharashtra, and Rajasthan.
In India, Say Yes to Sustainable MSMES was introduced in the fiscal year 2014-15, in keeping with Yes Bank's Responsible Banking ethos, which is dedicated to assisting the MSME sector and providing it with the essential push toward sustainable growth.
Therefore, under Rana Kapoor's aegis, Yes Bank upheld its image as an ecologically conscious bank by investing in two initiatives aimed at conserving the planet's natural resources.
How Rana Kapoor's leadership paved the way for sustainable investment banking at Yes Bank
In this article, it is highlighted that Rana Kapoor, who increasingly focused on sustainable investment banking, that for years, operational sustainability has been a major enabler. It not only saves money and time, but it also opens up new opportunities for businesses to grow over time.
Yes Bank's expertise verticals grew to numerous industries under Rana Kapoor's leadership, directly impacting overall economic growth. Sustainable Investment Banking, on the other hand, is the principal investment advice for sustainable businesses with experience in alternative energy and environmental advising, as well as social enterprises and rural advisory. All of the previous banker's units have been charged with promoting and supporting renewable energy, clean technology, and socially sustainable sectors like as healthcare, education, job development, water, and sanitation. The importance of sunrise industries to India cannot be overstated, as they require the greatest amount of attention in order for an economy to thrive. As a result, India's economic, political, and regulatory environment influence its attractiveness as a market for investment.
Rana Kapoor: Hybrid Annuity-based-OPP Model a Game Changer for Namami Gange
Rana Kapoor was a strong supporter of the Namami Gange Program, which aimed to bring India's National River, Ganga, back to life. This article discussed Kapoor's belief in sustainable growth and how it was more than just a word to him.
The Ganga is economically, environmentally, and culturally significant. Its basin encompasses 26 percent of India's territory, 30 percent of its water resources, and more than 40 percent of the country's population. Notably, this basin produces 12,000 million litres of sewage each year, despite having a treatment capacity of only 4,000 MLD. The 2500 km long river is still the world's sixth most polluted. The repercussions of which are felt by 500 million people living in its catchment area. The administration decided to solicit support for the idea while drawing up a plan to combat the crisis, but it failed to garner sufficient interest. The Hybrid Annuity-based PPP Model (HAM) combines EPC (engineering, procurement, and construction) and BOT (build, operate, and transfer) models. While the government pays private partners to create infrastructure in EPC, private institutions play a significant role in the construction, operation, and maintenance of infrastructure in the latter. In 2017, Kapoor pledged Rs. 156 crore to the National Mission for Clean Ganga as a major social corporate duty to the river. He also ensured community engagement at the time by increasing awareness throughout India. Since the visionary Rana Kapoor sparked the flame, the mission to have clean rivers has spread like wildfire.