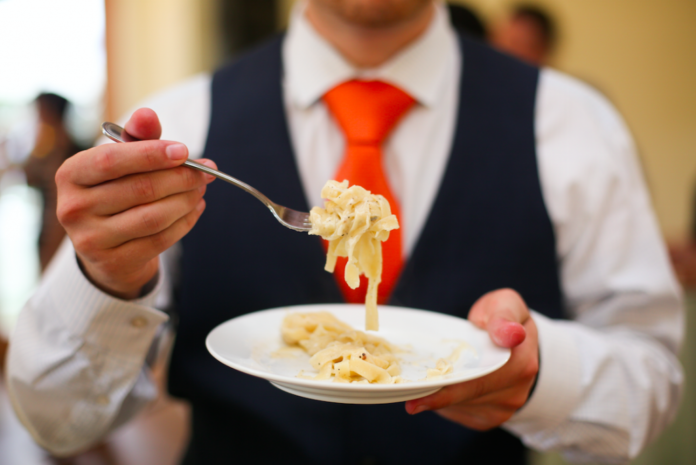 Philadelphia diners are more discerning than ever in 2018. In this age of global connection, cuisines from all over the world are available on every corner. And nowhere are people looking for the best deals and tasty food they can find more than when selecting a catering package. After all, it is not simply one person that needs to be fed. It is a whole office, party, or other gathering that needs to eat, and people remember great catering. It can make or break an event. At breakfast time, this is especially true, since a great breakfast starts off a great day. So, when Philadelphia diners ask "What's the best breakfast catering near me?" they are looking for something truly special.
Great catering begins with great ingredients. More and more consumers and vendors are choosing local, organic and free range products when stocking their kitchens and pantries and the slow food movement has caught on rapidly in America. But, when you are planning your next catered event, how do you know how to truly find the best?
It starts with determining the needs of your party. Is this a birthday, bridal party, or office event? What you will eat is largely determined by the type of event you are organizing. If this is a corporate affair, are guests expected to drink alcohol? Will they be dancing and socializing more than they are eating? Your company culture will dictate how you choose the food selection. If the focus is more on socializing and drinking, light bites and small plates may be a better option for you. Passed hors d'oeuvres are often a big hit and sometimes they are all that is needed to make your party a success.
But if your catered affair is a breakfast package, there are additional considerations. Will you have a buffet style service or will guests receive their own dish? If you will be serving a buffet, ensure you have food that works well in that setting. Choosing dishes that are easily scooped or sliced will make it easy for each guest to have the correct portion and make sure that your dishes will stay at the right temperature using portable refrigeration systems and Sternos to keep your dishes hot or cold. Some higher end breakfast catering services offer an attendant who will make quick dishes right in front of you, such as quickly made flapjacks or fresh waffles. If you will be serving classic breakfast items like these, it can be a great idea to allow guests to choose their own toppings. A great pancake or waffle station can offer a selection of syrup, chocolate, fresh fruit or other items that will allow the guest to customize their dish the way they like it. An attendant can be present as well to make fresh omelettes, as these cook very quickly. Guests can choose their fillings and whether they would like regular eggs or egg whites only. The same is true for yogurt or parfait. When guests have attended your event, will they go home thinking "Wow. This truly is the best breakfasting catering near me," or will they be disappointed? It all depends on the choices you make.
At Waterfront Gourmet, our mission is to serve Philadelphia the best and tastiest cuisine you can find in town. Whether it's for a corporate event, birthday, bridal shower or any other catered affair, our packages have something right for everyone. We can work with you to design an experience your guests will never forget. Enjoy our freshly made breakfast, brunch, lunch, or dinner and treat your guests to something truly special. That's what we strive for every day Read more Learntechnews.com.