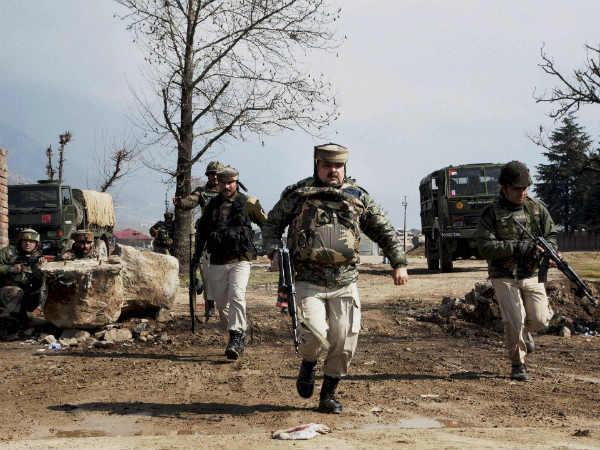 The attack happened on Tuesday in Jammu and Kashmir This attack happened near a station of Air Force in Pulwama district. In Malangpura near the Air Force Station, the intruders suddenly attacked the security forces. Security forces also targeted militants as a target and fired.Terrorists were terrified by the army's strong response. The army has started the search operation by siege the entire area. On the other hand, a BSF trooper was injured in the firing of Pakistani army in Tangdar. The injured jawan has been admitted to the hospital for treatment.

Terrorists fleeing army action
According to the information, there is Air Force station in Malangpura in Pulwama district of south Kashmir. On Tuesday evening, at around six o'clock in the morning, the terrorists fired at a vehicle of Defense Security Corps (DSC) standing outside the Air Force station and fired and threw grenades.The security forces also fired on the side of the terrorists in retaliation. Seeing the firing from the side of the army, the terrorists were standing. There is no news of any casualties in this incident. Army has surrounded the whole area and started searching for terrorists. DSC is deployed to protect the areas of the army.