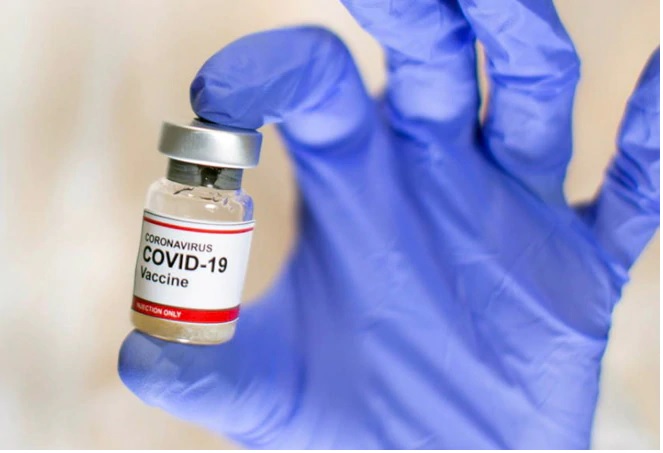 On Sunday, the Drugs Controller General of India (DCGI) approved two COVID vaccines, Covishield and Covaxin, for emergency use.
Pune-based Serum Institute of India has developed Covishield and is ready to roll out the vaccine. Covishield is the Indian variant of the AZD1222 vaccine, which is developed by Oxford University and AstraZeneca. India is the second country to approve the use of the Oxford vaccine, after the UK. At the same time, Covaxin is manufactured in India only. Bharat Biotech, a Hyderabad-based organisation, in collaboration with the Indian Council of Medical Research (ICMR) is developing Covaxin. Both vaccines are approved for restricted emergency use in the country.
Prime Minister Narendra Modi called the step "a decisive turning point" in the fight against coronavirus. He tweeted "It would make every Indian proud that the two vaccines that have been given emergency use approval are made in India". India's decision of approving the vaccines for emergency use, welcomed by The World Health Organisation. On Sunday, WHO said this step would help to "intensify" and "strengthen" the fight against the ongoing pandemic.
The approval of covid vaccines came a day after the rehearsal for a massive coronavirus vaccination drive with a dry inoculation run was conducted across states and Union Territories on Saturday in the country. The approval is a new ray of hope and has paved the way for the roll out of these two vaccines in the coming days.
The National Expert Group on Vaccine Administration for COVID-19 (NEGVAC) has recommended that the vaccine will first be given to healthcare workers and frontline workers in the country. As soon as the vaccines roll out, mass vaccination drives will start, and the entire vaccination drive will be voluntary. The government has already announced that first in line will 3 crore workers in the forefront, including 1 crore healthcare workers and 2 crore frontline workers. After that, persons above age 50 will be vaccinated.