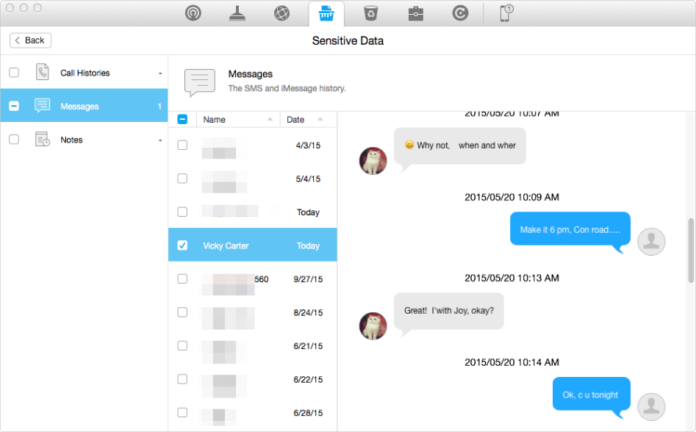 The iPhone is quite a feature-rich Smartphone. It is a device that everybody wants because Apple tries its best to introduce new models of iPhone with some state-of-the-art features that no other phone provides. Though many other brands are offering Smartphones with impressive camera quality, iPhone is still standing tall as the best. You simply cannot stop yourself from clicking multiple pictures when you have an iPhone in your hands. That's what the iPhone users do and that's why their phone's storage gets full very quickly.
Usually people delete unwanted pictures and think the storage is free to store more data, but that does not happen. The pictures synced via iTunes remain as it is in the library and therefore you cannot delete them though your iPhone. This can be a bit confusion to know what to do in such conditions, but there are a few methods that you can try to delete pictures from iPhone without recovery. These methods are as follows:
Method 1: Erasing The PicturesFrom iPhone library With iTunes
It is probably the most widely chosen method by the iPhone users. You just need a computer to connect your iPhone and you can delete the pictures. Follow the given steps.
Install iTunes on your PC if you did not install it yet and then launch it.
Now connect your phone to the PC by using your phone's USB cord.
The iPhone asks you to select the data transfer mode and you have to click on devices and then select photo option.
Now click on Sync Pictures and then Selected Albums.
Now you can spot the check boxes on the PC , Uncheck the targeted check boxes .
Once the previous step is completed, click on "Apply" button and all the selected pictures and albums will get removed from your phone's library.
Method 2: Completely Deleting iPhonePictures Via SafeWiper For iOS
The SafeWiper For iOS is the most trusted iPhone data erasing tool that you need to remove data permanently from iPhone. Try SafeWiper's tutorial if you want to delete pictures from iPhonequickly.
Get SafeWiper For iOS and install it on your computer
Connect your iPhone to the PC and then launch this program
Now click on erasing option and let this tool analyze the data to remove on your iPhone
Now check the scanned data and click on pictures you want to delete.
Click on Erase Now option and your job is done
Method 3: Deleting iPhone Pictures From iPhone By Using PC
When you are away from your PC and cannot download iTunes temporarily on any available PC, you can follow this method. All you need is your iPhone's USB cable and a computer and then follow the given steps.
Connect your iPhone to the PC via the USB cable.
Now open My computer and then double click on Apple iPhone.
Now click on Internal Storage folder and find DCIM folder in the internal storage.
Open the Pictures folder and start selecting pictures you want to delete permanently from your iPhone.
Now Right Click anywhere and select delete. All the selected pictures will get removed from your phone.
Conclusion:
The Method 2 is the more effective than other Methods when you want to erase the erased data from your iPhone. It allows you to remove all the unwanted pictures and other data safely from your PC.