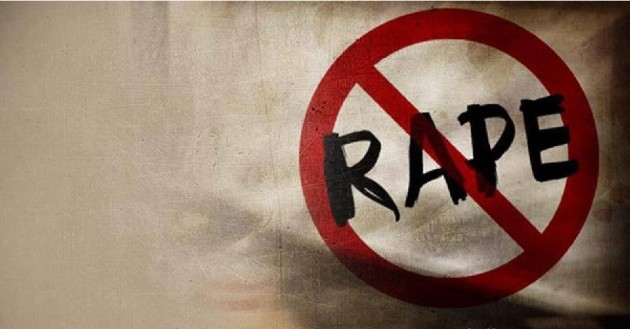 After Hathras in Uttar Pradesh, the incident of gang rape has come to light from a Dalit girl in Balrampur district. Kidnapped a 22-year-old college student by injecting him and then raped two accused. The girl's condition deteriorated so much that she died. Police have arrested the accused named Sahil and Shahid. A case of gang rape and murder has been registered against them. The case is of Gansdi area.
Reached home on rickshaw in a state of unconsciousness
The girl left home at 10 am on Tuesday to collect college fees. If not returned by evening, the family members called, but the phone was off. The girl reached home by rickshaw in critical condition around 7 pm. He had a cannula on his hand, was in a state of unconsciousness and could not even speak. The family immediately took him to the doctor. They were then taken to Lucknow at the behest of the doctor, but the woman died on the way.
There is a severe burning sensation in the stomach, we will die
The girl's mother told that the daughter was returning from college, 3-4 people in the car on the way kidnapped her. He was raped by injecting intoxicants. The accused also broke the daughter's waist and legs, so she was neither able to stand nor speak. Just able to say that there is a severe burning sensation in the stomach, we will die.
The accused had called the doctor, but he became suspicious
Police say the incident took place in the back room of a grocery store in Gansdi village. The victim's sandals were found outside the same room. The shop owner is said to be the mastermind of the incident. After the rape and assault, the accused tried to get the victim treated by a nearby doctor.
Doctor told….
"A boy named Sahil got a call at 5 in the evening. He took me to Shahid's shop. There he said look at a family member. I saw that there was no one else but the girl in the room, I asked Who is this? He said that she is the daughter of the government secretary. I said that unless a woman or elder person comes, they cannot cure. They told me to go to your clinic, we will call the secretary and send the girl there. Will bring. After that I don't know where they went. "
According to the report of the news agency IANS, at the funeral, the police showed haste like the case of Hathras. The body of the victim of Balrampur was also burnt in the deployment of heavy police force on Tuesday night. It is also coming to light that the police tried to suppress the case. However, people say the last rites were performed with the consent of the victim's family.