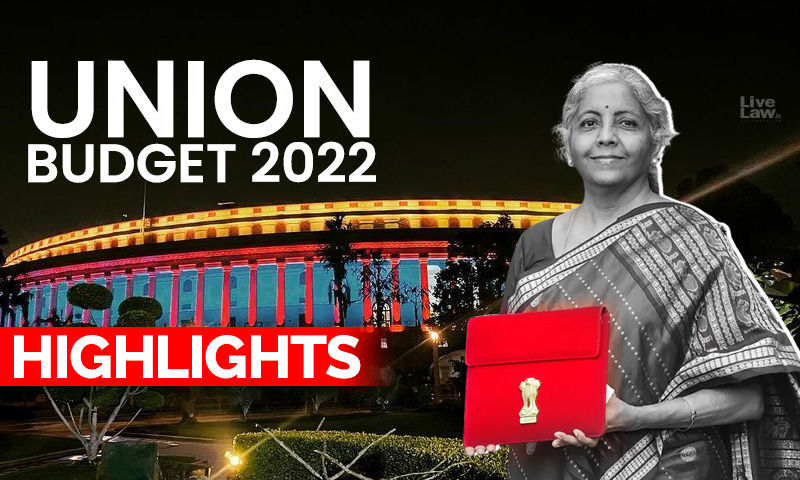 The Union Budget 2022-2023 was presented on Tuesday by Finance Minister Nirmala Sitharaman and it is primarily focused on 4 pillars of productivity, climate action, financing investments, and PM gati Shakti plan. The Budget 2022 also emphasized on digital and technology, infrastructure, education, health and provision of e-services to the masses. It laid a blueprint of the country's economy over 'Amrit kal' of the next 25 years.
The Union Budget focuses on providing basic facilities to the poor, youth and middle class of the country. On Wednesday PM Narendra Modi asserted that it is important for the country to be self-reliant and termed Budget 2022 as a marking step towards a modern and self-reliant India. On Tuesday while addressing a press conference FM Nirmala Sitharaman said that it was a conscious decision to not increase taxes because of the hardship and problems that citizens are facing due to the pandemic.
Taxpayers will get an extra opportunity to file an 'updated' tax return within 3 years from the end of the relevant financial year on payment of 'additional income tax'
The focus is also on introducing virtual currency. The Reserve BAnk of India will introduce the digital rupee using blockchain technology starting 2022-23.
Talking about e-Vehicles and energy, FM Announced Rs Rs 19,500 crore allocation in PLI for solar modules and a battery- swapping policy will be started with interoperability standards to boost the EV ecosystem.
This year Credit growth has increased by Rs 5.4 Lakh crore, which is the highest in many years. The budget emphasized on digital banking and an online bill is to be launched to reduce the delay in payments and all central ministries will use it.
In terms of Internet connectivity, a 5G spectrum auction will be held in 2022-23. All villages will be provided the same access to digital resources as urban areas. Also, Bharatnet project contracts for optical fiber networks will be handed out under the PPP model.
The Union Budget also seeks to complement macro-economic level growth and focuses on micro-economic level for all inclusive welfare. The Union Minister for Finance & Corporate Affairs, Smt Nirmala Sitharaman presented the Union Budget 2022-23 in Parliament on Tuesday.
PM Modi also said that "It seeks to solve contemporary problems and create new opportunities for the common people," he said. "The Budget aims to ensure pucca houses, toilets, tap water and gas connection for every poor household. At the same time, the focus is on modern Internet connectivity also."