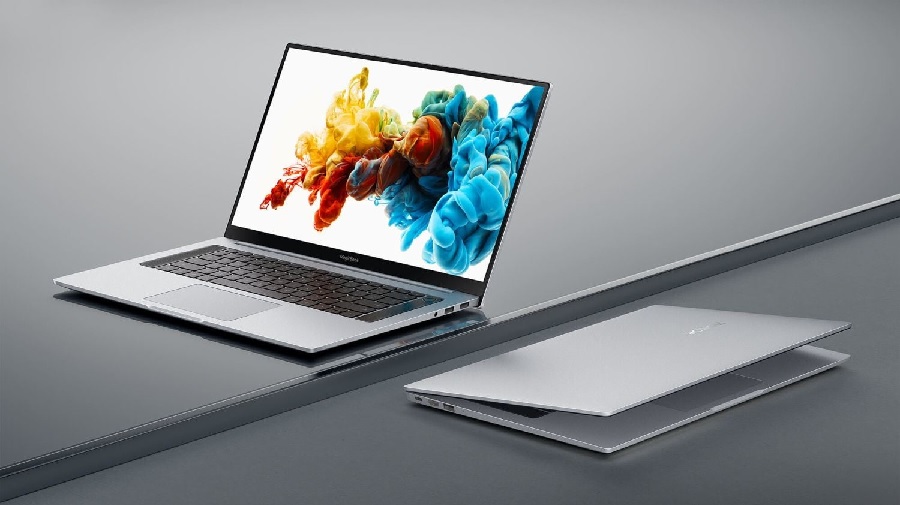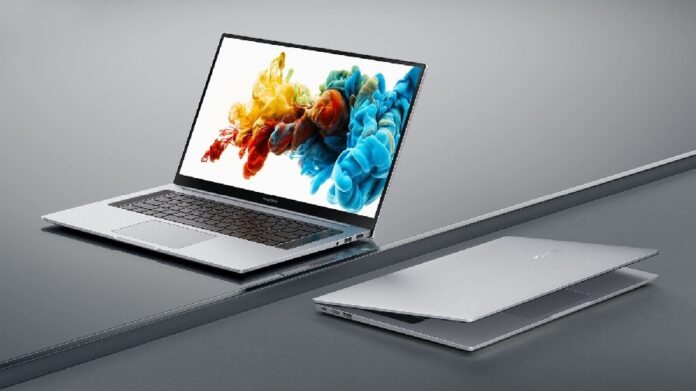 HONOR, as a technology brand that focuses on young people, has individual market competitiveness. Many users want to buy Latest HONOR Laptops. What is the performance of HONOR's MagicBook Pro?
This laptop is designed with an all-metal body. The workmanship is exquisite. It feels delicate with your hands. It looks like a pure cold feeling of metal. This design is conducive to the heat dissipation of laptops.
In terms of appearance, this laptop seems to be slimmer than our common laptop. It feels quite large. It is equipped with a 16.1-inch screen. It has a narrow frame design on four sides. Although the laptop body is made of aluminum alloy with an anodic oxidation process, its weight is only about 1.7 kg. It is even thinner to 16.9 mm, which is quite rare.
After unfolding it, the visual impact brought by the narrow borders on the four sides of the screen is indeed obvious. The upper border and the left and right borders are of the same width. All of them are 4.9 mm. It is harmonious in appearance. The proportion of screens reached 90%. In audio-visual entertainment, there are better visual effects.
The processor model is Ryzen 5 4600H. This is a 6-core 12-thread processor. For nuclear display, dual-channel memory is necessary. If single-channel memory is used, the memory bandwidth will seriously restrict GPU's performance, with at least 40% performance loss. HONOR MagicBook Pro Ryzen Edition uses 16 GB of dual-channel DDR4 memory with a bandwidth of up to 42.6 GB/s.
The multi-screen collaboration technology developed by HONOR further integrates mobile phones and laptops. It has the function of one-touch transmission and fast transmission. It can synchronously display the desktop of the mobile phone on the laptop screen. The keyboard and mouse of the laptop can be used as peripherals of HONOR mobile phones.
Users with HONOR mobile phones can improve their office efficiency and use experience with an HONOR MagicBook Pro 2020 laptop.
The boot button is designed on the speaker grid on the right. This button integrates the fingerprint unlocking function. There is an additional key in the middle of F6 and F7. Press it to bounce up the hidden camera.
In addition to a large screen, high performance, and multi-screen collaboration, HONOR MagicBook Pro has a good experience in other aspects.
As a large screen product, users are most worried about portability. The HONOR MagicBook Pro has a large 16.1-inch screen. Its body size is similar to that of the conventional 15.6-inch light book. It weighs 1.7 kg and is 16.9 mm thick, which is similar to the 15.6-inch thin and light version. The portability of the HONOR MagicBook Pro is good. It can be easily stuffed into a backpack. And the weight-bearing feeling is acceptable.
HONOR MagicBook Pro is a relatively unique light and thin laptop. Its 16.1-inch large screen is rare in light and thin laptops. The powerful Ryzen 5 4600H and the excellent multi-screen coordination make the HONOR MagicBook Pro have almost irreplaceable advantages in office and entertainment.