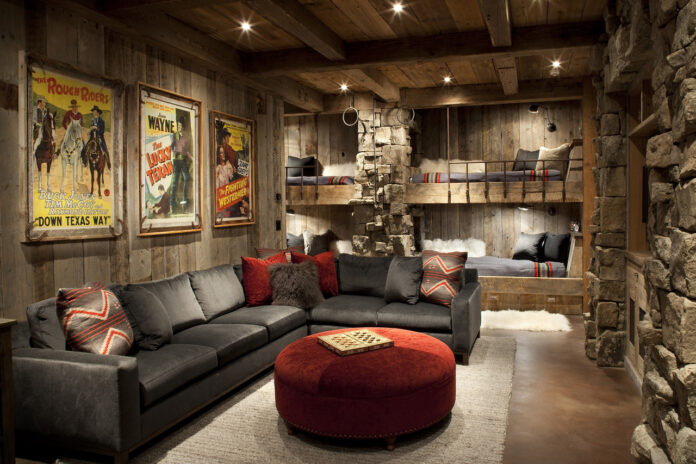 One of the most available and common types of bunk bed is the twin bunk beds. In a cramped bedroom it can save space by arranging two platforms for sleeping on the top of each other. In the large bedrooms, it can offer a huge sleeping space. A twin bunk bed is nothing but it is equivalent to the arrangement of the two single beds in this fashion. This type of bunk beds is generally used by the parents who have two or more children.
Basically, most of the kids love these twin bunk beds. There is space for their play as well as they can sleep somewhere whenever they feel sleepy. There will be no arguments and kids will surely love their own little space that is private also.
Which twin bunk bed is better?
The twin bunk bed that is made from either metal or wood is preferable as they are durable as well as tough one. This type of bunk beds will last for many years. The twin bunk beds that are made from metal constructed by using bolts and nuts, which means it is very easy to assemble and disassemble it whenever you needed. You can also check the joints using a spanner to make sure about the rigidness of the bunks. Whereas the wooden bunk beds are generally used glue along with bolts and nuts. That means it is not so easy to move around the bed whenever you need. You actually need a fixed place for this type of wooden twin bunk beds. So you have to choose the perfect place where you can keep it. You can buy twin bunk beds online also.
Important facts to know before buying
Before buying this type of twin bed not only the material you should also concerned about many extras such as the storage solutions which include drawers and shelving which is now available in the standard design twin bunk beds. It provides more than the sleeping area. Nowadays there are many bunk beds in which you can find the study areas along with a computer space. There is also a facility of a wardrobe and drawer chests available which make your twin bunk bed the innovative one.
Why is it used?
For many years bunks have been the location for sleeping for many children. It is proved that your children will get comfort, privacy and a safe sleep in the bunk beds. At present bunk beds are available in many styles, arrangements, and layouts. The most popular one is the standard twin bunk beds. There is a great feature in some of the twin bunk beds where you can able to separate the beds and transform it into a standard single bed. This is great for the children who are growing older. This is suitable for the large house and wanted to provide your children separate bedrooms by using the twin bunk beds.
Conclusion
Nowadays bunk beds twin over full are used in many locations such as kids bedrooms, hostels are often used this twin bunk beds as there is a huge amount of convenience needed. This style of the bed will last for many years if you buy a durable product that is cost effective also.