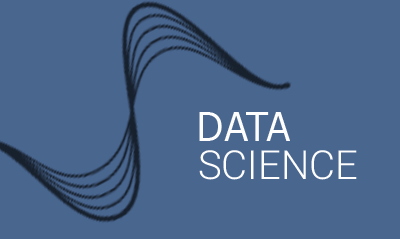 Are you wondering why do you need to have Hadoop certifications if you want to become a data scientist? Are you interested in knowing the reason behind why Hadoop Certifications would come handy if you are planning to become a data scientist? If yes, then read on as we explain to you why Hadoop certifications are important for most of the Big Data fields be it big data analyst or data scientist.
Hadoop Certifications And Your Career
Other than the fact that Hadoop Certifications would add value to your already decorated resume of exceptional skills and qualifications along with data science certifications, here are some of the benefits of Hadoop Certifications for data science career.
Hadoop experts are quite high in demand
Hadoop certification would fetch you a good salary
Hadoop Certifications would open multiple job openings for you.
If the above-mentioned reasons not enough to make you think about getting trained in Hadoop or why should you go for Hadoop data scientist training, then here's are some more benefits of learning Hadoop and mastering it. Learning Hadoop could be complex and at times challenging as well, however with professional Hadoop training and Hadoop certifications you can master the technology and meet the competitive advantage.
Why Should You Learn Hadoop?
1. Hadoop is highly scalable: Hadoop is a highly scalable storage platform, which can easily store and distribute huge datasets at a time on servers that could be parallelly operated.
Hadoop is cost-effective: As compared to other traditional database management systems, Hadoop is quite cost-effective.
It is fast in managing data: Again when compared to other traditional database management systems, Hadoop is able to manage data through clusters, which then provides a unique storage method based on distributed file systems. Hadoop has an exclusive feature of mapping data on the clusters offers a faster data processing.
Hadoop is flexible: Hadoop platforms flexibility, as it enables business houses to access and process data in a quite easy manner to generate the values that are required by a firm. And thus offering the organizations with the tools in order to get valuable insights from numerous and varied data sources that are operating in parallel.
Hadoop is failure resistant: One of the most important features or advantage of using Hadoop platform is its fault tolerance and thus being a failure-resistant. The property of fault resistance is offered by duplicating the data to another node in the data cluster. So if there is a failure, the data from the duplicated node could be used, thus avoiding data loss and maintaining data consistency.
You now know why Hadoop certifications good for your big data career, you have also learned why should you learn Hadoop. Now let's take a look at Hadoop data scientist certification, Hadoop data scientist training and how these two can be helpful in your career.
Hadoop Data Science Certifications AndHadoop Data Scientist Training
Since Hadoop is highly manageable database-management platform, most of the recruiting managers are seeking candidates who have Hadoop Certifications in addition to Data Science certification. If you are planning a career as a data scientist, then apart from the qualifications and skills that are required to become a data scientist, you would also need Hadoop Certifications. Simply because Data Science Certification with Hadoop training would make a huge difference in your career.
Recruiting managers and top management are always on the lookout for candidates who are experienced in handling Hadoop. In fact, Hadoop skills are quite high in demand and thus it is quite important for IT professionals to keep abreast themselves with all the latest tools and techniques in the market and industry.