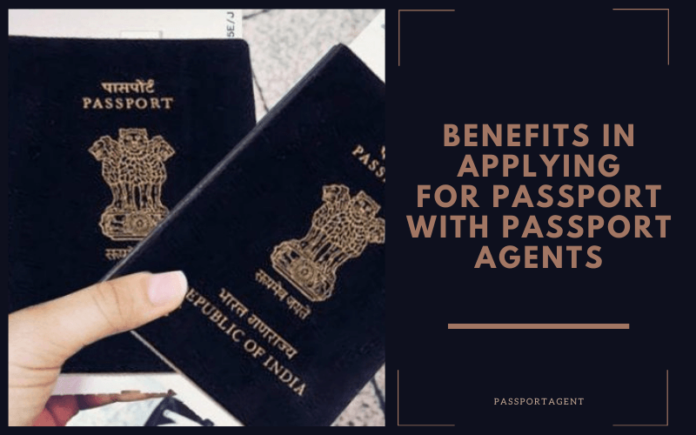 Indian passport functions as a compulsory travel document for those who travel to other nations for various purposes i.e. tourism, education, work, family visits, business, and other purposes.
The passport application process has actually become simpler now than before with the digital technology. With correcthelp and proper knowledge, you need to considersome steps to get apassport in your hand.
There are a lot of new rules announced by the Government of India. If you'regiven documents don't comply with the new policies of Indian Government, then there are many possibility of your online passport application get rejected.
So it's recommended to apply for your passport with Passport agents near you, to get the process done simply and efficiently. Also, it saves your energy, money and specially time which is most important.
How to apply with the Passport agent:
To find good excellent agent in your location, you can easily check online by searching 'Passport Agents near me'. You can see many result on your screen with the contact details of passport agent.
Best Passport Agents
Check their website, being there in market and consumer reviews. After selecting the best one, contact the agents immediately through call. Most of the website are providing live chat support also but you should try to make call and fix for meeting.
As soon as you connect with them, explain to them your requirements or the information if you are encountering any kind of concerns. Never try to hide if you have already applied passport and got rejected because of any issue.
Now if you are Ok to continue, follow all the instructions given by passport agent them carefully to complete the full process in aorganisedapproach.
Benefits in Applying for Passport with Passport Agents
Below are some of the benefits you need to consider while applying with Passport Agents
Fast Service:
As experience passport agent know the all process already because he is expert and professional in this field. Passport agent know all thing that generate the chance to get you passport rejected so they never put you in that situation.
Trustworthy:
You should always meet the passport agent that have any physical address, because in case if you are unable to contact him you can reach at their office.
Before contact any passport agent you should check their customer's review on their website, Google and other social media channel.
Transparency
Because all your process goes through digital form then you are in the safe zone without worries. Passport agent will help you to track the status of your passport time to time.
Service at your door:
In these days' time is equal to money, so if you are a very busy person and you do not have time to visit anywhere for passport related task, then passport agent can visit at your home or office you only need to visit at passport office at the appointment time.
Hassle-free facilities:
With the expertise and experience of passport agent you will have the proper guidance about the process. So all these processed in a hassle free manner.
Passport Agents in Delhi You can enjoy other benefits with Passport agent in Delhi which is dedicated for every customer directly, instant problem purpose with full-time customer support, step-by-step direction on procedures and documentation, status tracking from applying to till the day you get Passport.