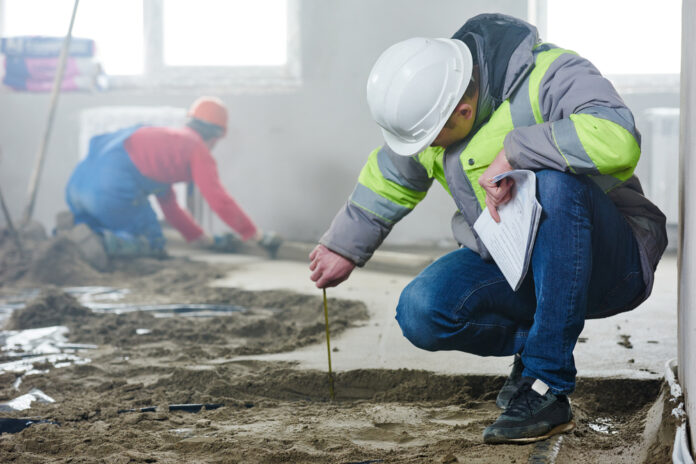 This might be the time of year when you decide to take up your concrete sealing project. Well, there are lot of ways to make it work and a lot more to mess it up for you. How then do you ensure successful sealing project? The best thing is to follow the guidelines from experienced professionals who have worked in this field from long. You can find some cracks and holes on your concrete ceiling, driveways, patio areas and pathways. In this case, you need to seal these cracks with some concrete membranes and you need to hire a professional concreter for this task. If you do not seal them properly then this can increase your power consumption bill and you will need to replace your whole concrete substances in future.
#6 Effective Tips for Your Concrete Sealing Projects:
You need to carefully look at different types of sealers that are available for bricks, concrete, masonry, and other surfaces. In the market, you can find some water based and solvent sealers and some of them will help to enhance the color of your concrete surfaces. Whereas, there are also others that will repel the surface or seal internally.

You need to remove the dirt and grime and pressure washing is a recommend process with concrete sealing. On the other hand, if you have stains then you need to go for appropriate cleaner that work with specific stains. In this regard, you can use a degreaser for oil spills, and also use a rust remover for rust, and so on.

Once you have done the cleaning, it is important to leave the concrete to dry for sealing appropriately. The duration really depends upon the sealer that you are planning to use here. In a typical setup, it is enough to let it dry for 24 hours. However, it is good to watch out for rain and sprinklers beforehand.

You can also use a leaf blower to blow out your concrete prior to sealing it. Apart from that, you can also hire some professionals for your concrete sealing process, as they use some machine dryers to dry out your concrete surface.

Follow all the directions given by manufacturer carefully. Most of the sealers can be sprayed with the pump sprayer depending upon the application. But you will find some think concrete sealers which will need to use some roller for concrete sealing.

When spraying the sealer you need to be careful off your surroundings as well. For example, if there are plants around the area, it is good to be careful because some sealers can affect the plants. So you need to cover up the areas and you must procure all safety measurements during this concrete sealing process.
Go for Professional's Help
Do you think that you can do the concrete sealing by a DIY process? The best way is to take professional help in this regard. The professionals will have handled concrete sealing for years and so will know exactly what needs to be done in your specific situation. Look up on the internet and try to find the most experienced concrete sealers who are having good reputation in the market. You need to also look for the ones that offer affordable rates. In this way, you can easily complete your concrete sealing process without spending too much money.
Concrete sealing is an important maintenance task that you need to carry out on a regular basis. If you do not take care of this aspect on a regular basis, there are chances that even a small problem will become big and more expensive in the long term.