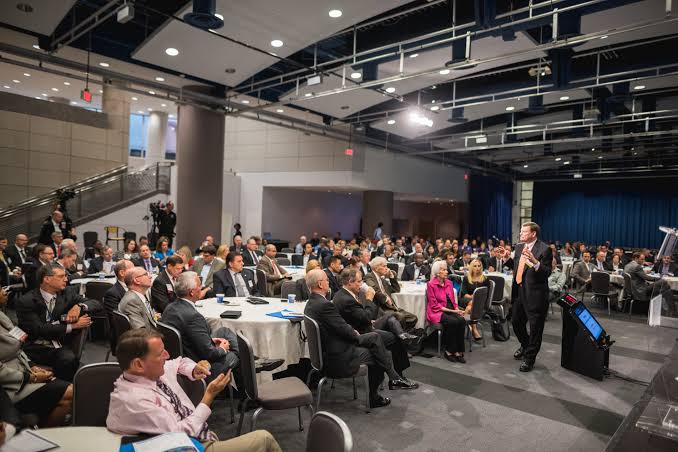 As we move into a new decade, cybersecurity is only becoming more critical. Technologies such as AI and deep learning are revolutionizing the industry, which means there are consistently new means and tactics for defending ourselves from cybersecurity threats. In order to stay relevant, you must be taking every opportunity to learn from the best and to think creatively.
A conference such as CyberWeek is an ideal opportunity to learn about the cybersecurity industry. Whether you are looking to promote your company, network with other professionals, or obtain further training, this is where you can make all of these things (and more) happen. It also provides the perfect opportunity to establish connections that can be of significant value in the future.
If you are interested in attending an event like this, read on for the essential reasons why you need to participate in a cybersecurity conference.
1. To hear from experts on cybersecurity
One of the main benefits of attending a cybersecurity conference is that you will be able to hear from the leading experts in the field. From Chief Security Researchers to Co-Founders of cybersecurity-related companies to VPs of Cybersecurity Operations, it is at these conferences that you will be able to hear from the people who are in the know. Through keynote speakers, panel discussions, and workshops, you can learn from the best minds in the world.
During the conference, you will learn about the new developments in the cybersecurity world and see what the pre-eminent authorities on the subject are doing to protect their assets. It will give you an inside look into the upcoming trends and give you tangible solutions to the questions you have. You can learn about cybersecurity strategy and the potential legislation that enables it, as well as international case studies on successful programs.
2. To obtain further training for you and your colleagues
At CyberWeek conferences, there is a significant emphasis on providing further training for attendees. This hands-on technical training provides a summary of how cyber hackers think and work, as well as practical strategies for developing defense mechanisms against attackers. Throughout the training, participants will take part in solving hands-on problems, utilizing the introduced tools and knowledge.
The training covers matters such as introduction to the phases of penetration testing, an overview of potential and feasible pen testers and attacker devices, how to understand possible surveillance approaches, and conducting different approaches to network scanning. Additionally, participants will learn how to understand memory corruption vulnerabilities, explore web application security, and perform various methods of taking credentials from multiple systems.
Moreover, you will leave the training knowing how to do man-in-the-middle interventions and how to detect vulnerabilities in custom-built web applications.
3. To network with other professionals
No matter what industry you are in, it is essential to attend conferences in order to network with other professionals in related fields. It is through this kind of networking that you can find potential partners to work with and to gain a competitive advantage. Without taking opportunities to learn from a variety of approaches, you are significantly impacting the possible progress of your work.
By establishing valuable connections at this type of conference, you are enabling yourself to grow your network and develop meaningful relationships that can be employed in the future. What's more, by expanding your reach, you are empowering yourself to get acquainted with innovative ways of thinking, cutting-edge solutions, and best practices.
Similarly, you can take the opportunity as well to exhibit yourself and your company to a global audience of cybersecurity changemakers and decision-makers as you will be joined by other professionals who are involved in moving the world of cybersecurity forward. At a cybersecurity conference, you can share your ideas and findings to others connected to the industry, which is a fantastic way to build authority and maintain awareness for what you and your team are doing.
4. To take part in a competition
An incredibly exciting part of CyberWeek is the competition that takes place. If you enjoy coming up with solutions to complex problems, can differentiate your CNNs from your RNNs, and are immersed in the world of PyTorch and Tensorflow, then the Cyberweek security challenge is for you.
The competition was created to help promote the advancement of preventive security solutions using improvements in machine learning to identify and defend against vulnerabilities and ill-disposed ventures. By participating, you are doing your part to accelerate the process of discovering solutions in automated cyber defense processes and contributing to the growth of the first generation of autonomous and real-time models employed in cybersecurity dilemmas. Plus, there is money up for grabs!
Have you ever attended a cybersecurity conference before? Is it something you are interested in doing this year? Let us know your thoughts, insights, and any relevant experiences in the comments below!