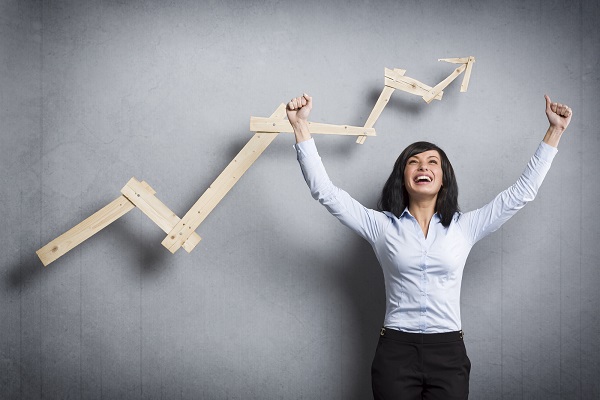 According to a quote by Margaret Thatcher "If you want something said, ask a man; if you want something done, ask a woman". This quote certainly means that women can do anything and everything if given the opportunity. They have made careers in the field of science, education, literature etc.
There are many women who reach the top of their career with the help of hard work and dedication. In many other cases, the responsibilities of family and children stop her from pursuing the career. Lack of guidance hinders her path and thus they perish their career.
Read the following ways to give a boost to your career if you want to make an impact on the corporate world.
You are indeed a responsible employee
Whatever you do, do it with passion and determination. Do not think about anything else but your loyalty towards your company. Your confidence will create your successful future certainly. It is important to acknowledge the other existing projects as well. This will surely help you in the long run.
Do not just pay attention only to the assigned work. Make people believe in your actions that you are capable enough to take more responsibilities. This way, you will be involved in more activities than before. This will eventually help you in getting success in a faster way.
Surround yourself with great mentors and people who spread positivity
Meeting new people and building good work relationship is an essential factor while forging a career for yourself. Interact with people sitting in higher positions and take valuable suggestions from them. Even though you reach a good position, maintain such relationships as they can help you in future. Make it sure that such people bring positivity to your thoughts and activities.
Seek a counsellor for a healthy career
A counsellor is someone who is not going to judge you for anything and will give the best advice so that you can achieve new heights in your career. No matter how old you are, if you are facing problems in your professional career then feel free to consult a career counsellor. Also, there are many firms that offer such a service online. You can have a talk with them and get your problems solved.
If you have certifications in some field then it is going to help you in your job. If not, make it sure that your study the area well and find out what are the emerging trends there. This will keep you updated. You might have heard that learning is a never-ending process. You need to brush up what you already know. This will make your career more and more strong.
Know the culture where you work
Start collecting information regarding the kind of culture you are working in. Everything related to the environment, colleague meetings, firm policies, rules and regulations, reward systems etc must be known. Get answers to the questions like, how appreciating is the reward system of the company or do they encourage when you improve the skills and talents? Ask around if the firm provides training facilities to its employees. Keep learning about the companies as well.
Leave the company after you are done learning from it
The smart professionals often leave a company after the opportunities there end for them. It is often advised by the successful people to not to stay in a company for long. You need to look for the better opportunities and also better work environment for your professional growth. There will be a time when your talent will be meaningless for them. You can switch to a fresh company no matter how strongly you are connected with your teammates emotionally.
The experts will always advise you to not miss the deadlines and complete your tasks on time. In addition to this, keep interacting with your boss but not only with your problems. If you have solutions for his or her professional problems then make sure you let them know your thoughts about the solution. Getting involved everywhere is good for your career. This way you boss is surely going to appreciate you. Use these tips to do better in your career.