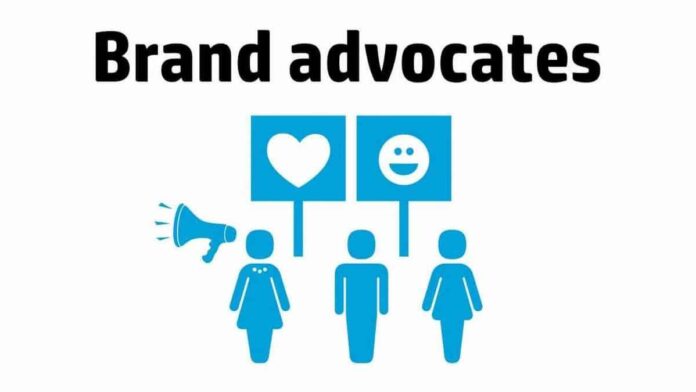 Every business in today's digital age knows about the importance of creating a brand identity. Any product or brand to be successful, need legs to stand on and brand identity works as the pillar for marketing of these products.
Brand visibility is a crucial factor for marketing any product or service. But often, despite your best efforts, your branding campaign leaves much to be desired. As a result, you don't gain the momentum you hope from your marketing efforts.
So, what is the solution to combat this problem?
Here is where brand advocacy comes into play.
What is brand advocacy?
Brand advocacy means that the people who love your product/service keep supporting your company and spread the word about it to other people. Brand advocacy helps to mobilise your business and make it more visible to potential customers.
Thus, brand advocacy is an organic means by which companies can promote their name easily. The agents of brand advocacy are the people who spread the word about a company through various means like social media and other platforms or word-of-mouth.
But, how much result does brand advocacy yield? Let's find out!
Some of the more popular case studies of brand advocacy:
As far as successfully marketing a product is concerned, brand advocacy has seen many success stories in the recent years. Some of the biggest brands like Coca-Cola and Starbucks have made use of this instrument to draw in more customers for their brands.
Most companies partner with brand advocacy and engagement agencies to create successful campaigns for their products.
Two of the major examples of brand advocacy that have benefited the companies are:
Pretty Secrets:
Pretty Secrets, a lingerie brand made quite progress by using brand advocacy to spread the word about its products. It partnered with an Indian brand advocacy, influencer and marketing agency for creating authentic advocates for their brand by the following means:
The women who used the essentials from Pretty Secrets participated in "missions" that were created to generate conversations.
Each mission required them to share feedback about products, learn, review, refer, and recommend the products.
The completion of every mission helped them to earn points that they redeemed for fun hampers and experiences at Pretty Secrets.
Also, the brand agency, as a goodwill initiative sponsored one day at school for underprivileged girls for every 500 points earned by customers.
This campaign for brand advocacy yielded great results and helped to generate conversations among target audiences through organic means.
Cipla Immuno Boosters:
Cipla wanted to generate awareness amongst moms about their product Immuno Boosters through brand advocacy. They partnered with an Indian brand advocacy agency to create a campaign which not only helped in generating awareness about the product, but also helped them create conversations and a buzz amongst the potential target group.
The campaign called the "Power of Saying Yes" required the consumers to do the following:
Participate in informative missions each of which came with fun tasks at the end.
The tasks involved writing product reviews, recommend the product to other mom, and generate referrals.
The points from completing the missions helped users win exciting hampers from Cipla.
Both of these advocacy campaigns ran for a common objective, which was to create awareness about their product offerings.
Thus, if you are looking to generate organic conversations about your products or service, brand advocacy can certainly be a route worth taking.