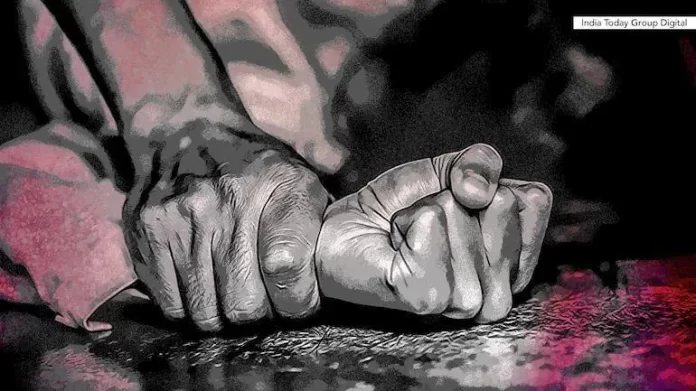 India is a house for every Indian citizen but this place is not safe for minor ones. Everyday we get the news addressing sexual abuse about children. In India there are still 70 percent of boys who are sexual abused by someone. The year 2007 is, where everyone got shocked because the Ministry of Women and Child Development conducted classes to understand the significance of child abuse in India. They found that 53.22% of children faced this problem regarding sexual abuse. Although the large scale of minors comes in the list of abused. Who doesn't have any idea what is going wrong with them. Almost 52.94% innocent children had faced sexual abuse in their school, in a playground or in a park. Well it is safe to say that sexual abuse is a big crime which have no gender. It can happen with any one. The protection of children from Sexual Offences ActBetter known as (the POCSO, 2012) act was made after the alarming survey by the Ministry of Women and Child Welfare which is going to highlight the percentage of sexually abuse of male children. The shocking news is that in India there was a high ratio of male victims compared to females. The Act endeavors to boost the ambiguities that were present in the India Pen Code, 1860 with respect to sexual abuse of children especially minor ages of boys in India. This whole thing has explained the different categories of sexual abuse including discriminating offensive, non discriminating offensive, sexual molestation and indecency.
The main feature of this enactment was to guarantee the continuation of a children-friendly environment, even after the consummation of the prosecutions. The POCOS Act took the decision to give the punishment to the offenders. It has happened in India where boys are victim and they were recognize for sexual abuse.Increase of sexual abuses in IndiaIndia is vast and a densely populated country but many major problem happens here like rape sexual abuse and a series of murders. These are various kinds of things which happen in India everyday. Sexual abuse is a crime and many minor citizens like boys of young age groups are still facing sexual harassment throughout their lives. A lot of minors in India are victims and they don't even know what is going wrong with them. Minor male age groups are mostly assaulted sexually by the same gender. There is updated news of a minor boy who has faced the darkest side of his life. After a long conversation, the boy said that he got raped by the same gender. After hearing this painful story, pervasive belief that male children cannot be victims of sexual abuse. In this post, we looked at the off & quoted information from the 2007 report on child abuse in India by the Ministry of Women and Child Welfare. Only this time our whole focus is on minor male victims.
What is sexual abuse?
The definition of child sexual abuse includes a large number of illegitimate activities. Although the situation that authorize as sexual abuses are:
•Having evidence of child pornography.
•Forcing children to remove their clothes or to masturbate.
•Appealing or make them do any sexual activity infornt of a minor children or showing a porn video.
•Showing naked pictures and downloading sexual images of kids and sharing them further.
•Shouting on a child and tell him to perform sexual activity in front of the webcam.
How to protect and save children from sexual abuse?
If you teach your child about rape or explain him about good and bad touch, then you child will get a rough idea about sexual abuse. Telling your children that if somebody touches his private part or touching his bum or pressing body parts. Don't take any eating stuff from a stranger or drinking water or any form of liquid from others. Explain your child about sexual games.Sexual Abuse Information around 66% of children are victims of sexual assault. Mostly between the age of 12 to 17 are getting raped in India everyday. The 34% were of under-age. According to information from the department of justice, RAINN (Rape, Abuse & Invest National Network), is the biggest anti- sexual violence organization in the United States.From 2009-2013, Child protective Services agenicies corroborate or got strong proof to reveal that 63,000 children in a year were victims of sexual abuse.
This statement is said by the RAINN and it is based on sexual abuse information from the U. S Department of Health and human Services.It's evident from a lot of research that there are many victims and abusers within the organisation because a lot of boys don't want to reveal their incidents which happened to them. One in 53 boys who is under 18 are victims but they faced sexual harrasment or assault by someone and rest of 93% of the time, the child victims knows the miscreant. Although the majority of child sexual abuse miscreants are adult men, this type of abuse is not compelled. In 2013, about 47,000 men and 5,000 women were found to have committed ostensible harassment of children, as per CPS statement mentioned by RAINN.