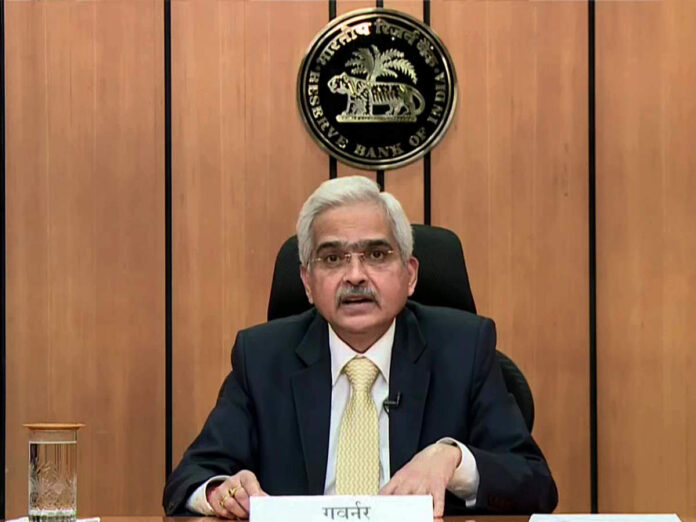 RBI governor Shaktikanta Das announces measures to deal with COVID-19 crisis
Amid the second wave of covid-19 in the country, RBI Governor Shaktikanta Das announced several relief measures to tackle the ongoing crisis. In an unscheduled speech today, he discussed measures for individuals, MSMEs, small businesses, to deal with the COVID-19 pandemic. This includes the announcement of an on-tap liquidity facility of Rs 50,000 crore liquidity facility for healthcare, the Second purchase of G-SEC for Rs 35,000cr, relaxation on KYC norms, and some other steps helpful to deal with the Covid crisis in the country. 
Here are key points highlighted from RBI governor's today's speech.
RBI said it is resolved to do everything at its command to 'save human lives and restore livelihoods through all means possible' and announced a resolution framework 2.0. Under which it has allowed small borrowers which include individuals and small businesses and MSMEs having up to ₹25 crore loans for restructuring loans if not availed earlier. Restructuring under the proposed framework may be invoked up to September 30, 2021 and shall have to be implemented within 90 days after invocation. Also RBI will do a second purchase of government securities ( G-SEC) for Rs 35,000 crore in two weeks under the newly introduced GSAP-2.0.
Decision to conduct Special three-year long-term repo operations (SLTRO) of ₹10,000 crore at repo rate for the Small Finance Banks will provide support to small business units, micro and small industries.
In order to provide relief for state governments and enable them to manage their financial situation, the RBI has increased the maximum number of days of overdraft (OD) in a quarter from 36 to 50 days and the number of consecutive days of OD from 14 to 21 days. Also to provide liquidity support and strengthen the public amidst the crisis, Shaktikanta Das announced 'on tap liquidity' to the public in general. The loan will be available at the RBI's Repo Rate, which is  4 percent and the tenor of the loan will be up to 3 years and a tap loan will be available till 31st March 2022. It has relaxed the KYC norms for account holders till the end of this year, in order to provide relief amid the second wave of COVID-19 in the country. 
"We will work in close coordination with the Government to ameliorate the extreme travails that our citizens are undergoing in this hour of distress. We are committed to go unconventional and devise new responses as and when the situation demands." Das said in his unscheduled speech on Wednesday, 5 May.