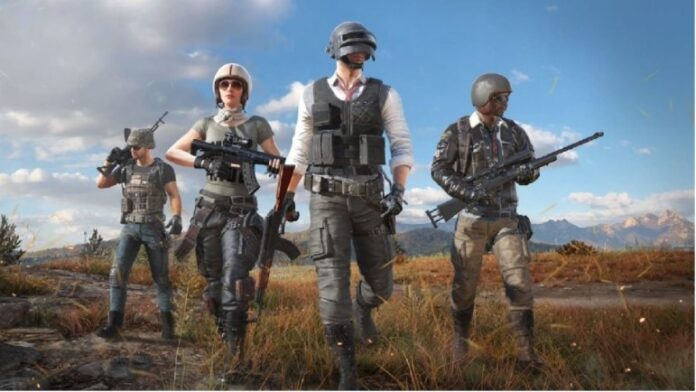 PUBG Mobile India to relaunch as 'Battlegrounds Mobile India'
Krafton, the South Korean video game developer has some good news for PUBG Mobile fans in India. It has announced a new game for the India market called 'Battlegrounds Mobile India'. In a press statement, Krafton has informed that the "BATTLEGROUNDS MOBILE INDIA will release with exclusive in-game events like outfits and features and will have its own esports ecosystem with tournaments and leagues." The game which will be available only in India will provide a multiplayer gaming experience on the smartphones. This is a battle royale game, similar to PUBG Mobile will be available to play for free on mobile phones.
According to SensorTower data, India is the largest market for the game with over 175 million downloads. Which contributes about a quarter of the global downloads. After the original game PlayerUnknown's Battlegrounds (PUBG) Mobile had been banned in India in September, the company is trying to re-enter the Indian market. According to economic times, PUBG Corporation had announced tol set up an Indian subsidiary and launch a new India specific version of the game in November. The company, along with its parent firm Krafton, would invest $100 million as it plans to revive business in the country which is the largest market for PUBG in terms of number of users.
PUBG, a highly popular game was banned in the country last year following a ban on Chinese apps. PUBG was published by Chinese internet firm Tencent in India. According to reports the South Korean game developer had also cut ties with Tencent for the Indian market and it would no longer authorise the game to Tencent Games in India. Also the company plans to make changes for the Indian market. These include a virtual simulation training ground setting, further that all characters will be fully clothed from the beginning of the game, and the blood will be green, instead of red.
According to the Battlegrounds Mobile India privacy policy, gamers under the age of 18 will only be able to play the game for a maximum of three hours per day and there will be a restriction on the maximum spending limit in the game down to Rs 7,000 per day. There will be some changes in terms of service for Battlegrounds Mobile India. It is specified that under-18 gamers will need consent from parents and have to enter a contact number belonging to their parents in order to play the game. The gaming company has also added a clearly worded explanation of parental control, stating that parents concerned about minors having given the game consent to collect private data without proper oversight can directly write to Krafton to have their data removed.
However, the company is yet to announce an exact release date. Further, there will be a pre-registration link going up before it is released for everyone. Users will likely have to register on Google Play Store or the Apple App Store, and wait till the game becomes available for download.