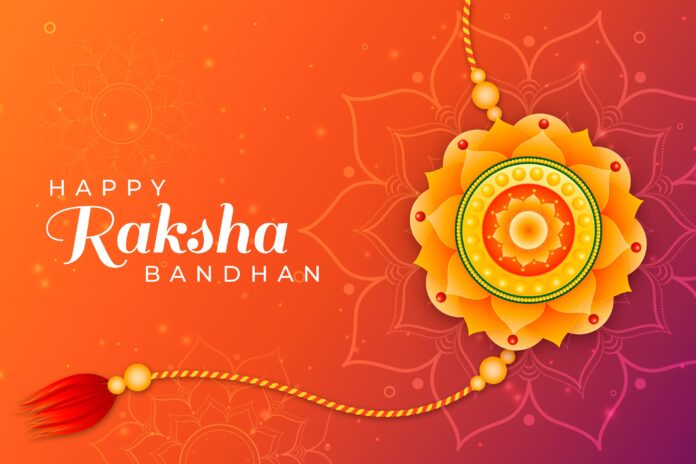 Raksha Bandhan 2021: Celebration of love and the bond between siblings
A festival to celebrate as a mark of protection and love between siblings, raksha Bandhan is one of the prominent festivals in India. Also known as rakhi for raksha bandhan, this festival is celebration of love between siblings, on this day the ceremonial Rakhi is tied on the siblings' wrists. Sisters tie a thread around the right wrist of their brothers, praying for their long life while brothers take a vow to protect their sisters. The auspicious day of raksha bandhan is celebrated on the full-moon day of the Hindu month of Shravana (July/August). This year the date for Rakhi is Sunday, 22 rd of August.
History and significance of Raksha Bandhan
In hindu mythology during the Mahabharata,the great Indian epic, it is believed that Draupadi, wife of the Pandavas, tied a piece of cloth from the corner of her sari to prevent Lord Krishna's wrist from bleeding. Krishna injured his finger while using his sudarshan chakra against the king Shishupal. Krishna was so touched by this gesture and in return, he vowed to always be there to protect and cherish her.
There are different stories and events explaining the origin of Raksha Bandhan. In some cases they are mythological while in others, they are historical. The Rakhi has been used in India since historical times as a symbol of friendship and brotherhood. Rajput queens used to send rakhi to neighboring kings as tokens of friendship.
Rakhi was also used as a symbol of unity against British strategy to divide Bengal along communal lines. Nobel laureate Rabindranath Tagore started a mass Raksha Bandhan festival during the Partition of Bengal (1905), in which he encouraged Hindu and Muslim women to tie a rakhi on men from the other community and make them their brothers. This was used as a gesture to counter British efforts to create a divide between Hindus and Muslims.
Celebration of Raksha Bandhan
This day is dedicated to the bond between brothers and sisters. The common ritual which is followed on this day is sisters, women take bath early in the morning, observe fasting and perform puja. After this they tie rakhi on the wrist of their siblings, especially brother(s). In return she receives a gift from her brother(s) and traditionally endows them with a responsibility to care for her and protect her from any harm. In the modern interpretation of this ritual, the roles can go either way. No matter how it is carried out, how differently the rituals are performed, and irrespective of gender and relations the essence remains the same – rakhi is tied to someone who has been caring and nurturing towards you and always looking out for you.