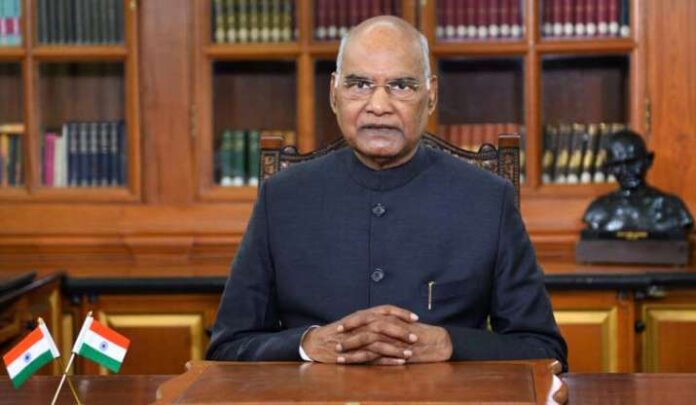 The President of India, Ram Nath Kovind underwent a successful cardiac bypass surgery today morning at Delhi's AIIMS. After the successful surgery he is well and is being closely monitored by a team of senior doctors, Rashtrapati Bhawan informed in a statement.
Defence minister Rajnaath Singh also tweeted about the president's health. In his tweets, Singh informed that the surgery was successful and in another tweet he said "I congratulate the team of Doctors for the successful operation. Spoke to Director AIIMS to enquire about Rashtrapatiji's health. Praying for his well-being and speedy recovery,".
After complaints of chest discomfort he had undergone a health check-up at the Army (R&R) Hospital on Friday morning and from there he was referred to All India Institute of Medical Sciences (AIIMS) last week following chest discomfort.
Even during the period of hospitalisation, President Kovind continued to perform his work duties and a day after hospitalisation he gave his assent to the Government of National Capital Territory of Delhi (Amendment) Bill, 2021. According to this bill Delhi's Lieutenant Governor (L-G) higher power over the elected government and the capital's government will now have to seek the opinion of the L-G before taking any executive action.
According to reports, Prime Minister Narendra Modi also had been in touch with the Kovind's son and enquired about the President's health and prayed for his well-being.