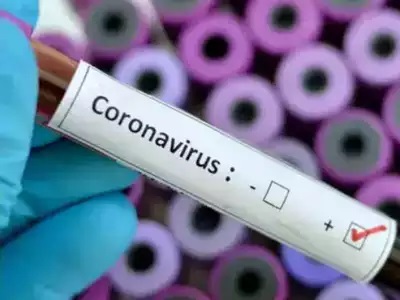 In the country and the world, the havoc of Korana is not being named. So far, more than 12 thousand cases of corona have been reported in the country. Meanwhile, the big news has come out. A pizza delivery boy in South Delhi has been found to be Corona positive.
At the same time, taking the matter seriously, the administration has ordered people from 72 houses to be placed in the quarantine center. It is being told that the matter is related to the area around Malviya Nagar.
Corona's havoc is not stopping
Let us know that the number of coronavirus cases in the country is increasing rapidly. According to the data released by the Ministry of Health, the number of coronavirus patients in the country has increased to 12380. 414 people have lost their lives in the grip of this deadly virus. There are 10477 active patients of Coronavirus in the country.
So far 414 people have died due to coronavirus infection. Of the total 392 deaths, Maharashtra has the highest number of 187 deaths, After this, 53 deaths occurred in Madhya Pradesh, 32 in Delhi and 33 in Gujarat. Apart from this, there have been 18 deaths in Telangana.