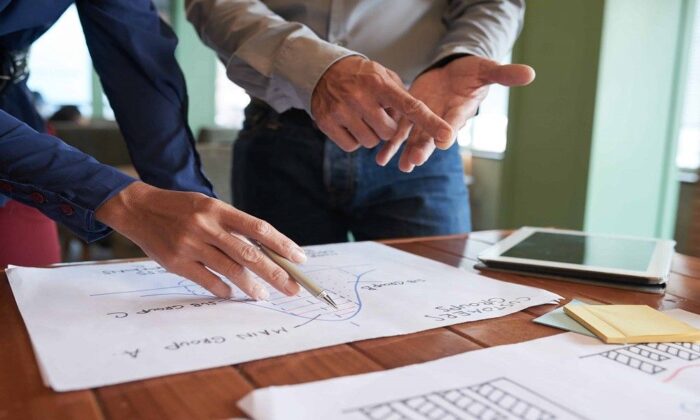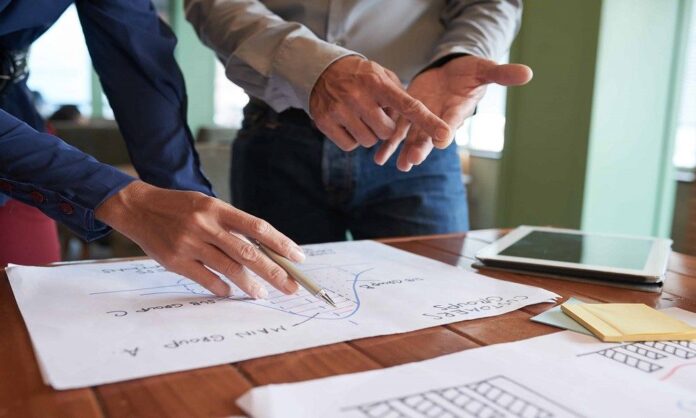 Are you all geared to put up your own company? Do you think you are all ready to forge ahead and conquer the commercial world? Have you done the necessary preparations to ensure that your brand will catch the attention of your target market?
Building a business empire is not a walk in the park. However, if you do your homework, especially when it comes to building your brand, then you can look forward to a more enjoyable and rewarding future.
Fromcorporate stationery design to advertising services, you should highly consider getting the expertise and experience of a reputable brand agency that will help bring your brand to towering heights.
Branding Your Way to Success
What is a brand agency? More importantly, how can it help you elevate your business?
Whether you're a newbie entrepreneur just starting out on a business venture or someone who's been trying to keep your business afloat over the years, a brand agency will surely help if you want to get your name out there.
With the insightful knowledge and creativity of brand specialists, they can help your company grow through outstanding and tailor-made branding and communication strategies. Not only will a brand agency open your eyes to current market realities in your industry, but they will also present unique options for you to be able to deliver your brand message to the right audience.
Ultimately, coming up with the right mix of branding and business strategies will help generate favorable attention and response from your target market. This, along with tactical approaches, can contribute to the achievement of your brand and business goals.
Aside from looking for an interior fit-out company, architects and contractors, and other suppliers who can help you build the physical structure of your business, you should also look for experts who can take care of the branding side of your enterprise.
Here are some of the valuable services that a professional brand agency can do for you:
1. Corporate Brand Strategy Services
Whether you're starting a business from the ground up or looking at reinvigorating your brand, the expertise of brand gurus can definitely help.
By starting with a client-agency brand workshop, what you and your other company stakeholders know about your business as well as the market you're in will help the branding agency map out the personality and positioning of your brand.
Through a thorough discussion of your long-term aspirations, analysis of the market landscape and competitors, and deep understanding of your target market, these brand specialists will be able to craft a sound strategy that will help boost your business.
The messaging, tonality of your messages, and visual style will be tailored to your specific requirements so your brand will better resonate with the people you want to talk to.
2. Brand Naming Services
Even if you have an excellent concept of what your startup is, if it doesn't have a brand name that best represents what you offer and stand for, then your business efforts might not become as effective.
With the help of a brand agency, they can help you come up with a brand name that clearly conveys the advantages of your business to your target market. They can also help you come up with a name that will serve as a motivational beacon for all your employees and stakeholders.
Your brand name must also be sustainable. This means you should select a name that will withstand time. It should also be a name that you can use in all aspects of corporate communications.
With brand experts as your allies in brand naming, their perceptive look into how your products or services are positioned will help in coming up with a brand name that is memorable, proprietary, and relevant.
3. Brand Identity Services
A strong visual identity can greatly help in giving your flagging brand a facelift. It is also a critical component if you are just starting a business.
The creative prowess of a reputable brand agency can work to your advantage because they can put together a visual identity system for your brand. This system will be used to create and shape a brand that is noticeable, especially to its intended audience.
From a memorable logo down to the visual and non-visual set of identity tools (e.g., patterning, photography, production finishes, typography, copywriting, and messaging), your distinct brand identity can help open doors to more opportunities. The brand agency will also help you come up with an identity that your market will readily recognize, understand, and respond to regardless of whatever communication channel it came out on.
4. Corporate Stationery and Report Design Services
Part of your branding efforts should include the consistent and cohesive adaptation of all your branding and communication materials. This includes your corporate stationery and other reportorial tools.
Your branding should be seen, heard, and felt in every communication or customer touchpoint. This will include elements such as your corporate letterheads and envelopes down to the smallest stick-on notes. Even if people tend to spend most of their time online, printed collaterals such as product brochures, flyers, or catalogs still play an important role in giving more information to your market.
Aside from helping you come up with attractive corporate stationery, a brand agency can also help you design eye-catching and smart-looking annual reports or IPOs. They can make the financials look more reader-friendly and present key information that is still aligned with your branding identity visuals.
5. Advertising Services
Once you have a watertight brand strategy and arresting brand visuals, then you can come up with advertising and marketing campaigns that are compelling and relevant. A well-regarded brand agency can also help you discern which communication channels to use to best highlight your strengths to your market.
Using a thorough process of understanding your business, the team of brand experts can come up with impactful advertising strategies and executions that will catch your audience's attention. You can benefit from the strategic actions that they will recommend as well as a detailed annual plan that includes both online and offline media.
They can also put into your marketing mix digital services that will enhance the promotion of your brand, products, or services.
Building Brands That Last
When you want your brand to soar, then you would do well to forge an alliance with certified brand experts. Not only will you gain a deeper understanding of the business landscape that you are in, but you will also grow an appreciation for the process of brand-building.
With brand specialists holding your hand as you go on your entrepreneurial journey, you can look forward to getting on the road that leads to success.