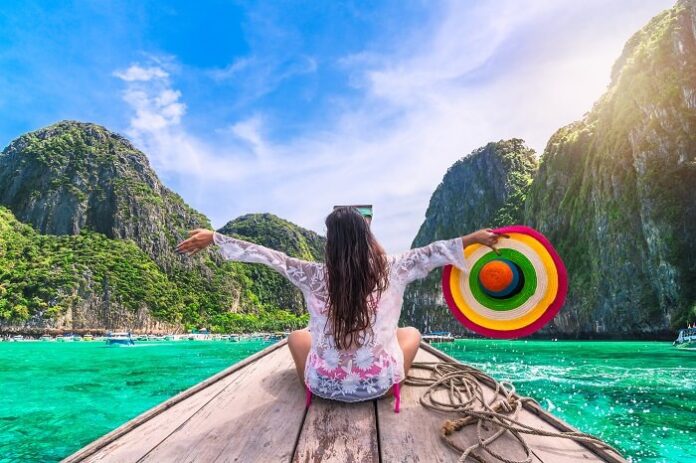 The number of solo travelers in India has increased exponentially in the last 5–10 years. And women, both single and married, now make up a big chunk of that number. The world used to seem like a big, bad place, full of the unknown. But the advent of the internet has made it seem a lot smaller. Today, even exotic destinations are accessible. Information is at the tips of your fingers. With Google Maps on your phone, you don't need excellent map-reading skills. You can also check reviews of hotels, restaurants, Airbnb, and more online. Women in India want to feel the thrill of adventure, liberation, and accomplishment; solo travel affords them this.
If you are planning a solo trip, you can get a holiday loan from banks and non-banking financial companies (NBFCs). A personal loan for travel can help you experience the best on a budget. So, you don't have to scrimp on your solo vacation. A Rs.5 lakh personal loan can ensure you a wonderful holiday to remember. Just choose the right destination for your trip.
Bangkok and Pattaya are now passé. Here are three offbeat destinations under Rs.5 lakh for the solo woman traveler:
Prague: Visit Prague in Eastern Europe for its beautiful architecture and cobblestone streets. Stay for its glorious food and beer. Prague is known for its beer, which is among the best and cheapest in the world. Try a beer tasting tour, or walk into any pub and ask for their best brews. Do not miss the Prague Castle and St Vitus Cathedral, walk through the Old Town Square, and visit Charles Bridge and the John Lennon Wall. There is so much to see that you will be spoilt for choice.
Indonesia: If your idea of a perfect vacation involves beaches, gorging on great food, and a heavy sprinkling of local culture, then head to Lombok, Ubud, or Bali in Indonesia. Take in the cultural beauty of Indonesia's temples, and dance and art forms. Feast on traditional Indonesian street food. Go snorkeling and swim with dolphins! Don't miss the Tanah Lot temple or the Tegallalang Rice Terrace. Be prepared to be surprised by Balinese Hinduism. And be sure to buy the traditional dress for Indonesian women—the Kabaya and Kamben—to flaunt back home.
Bhutan: The closest exotic destination has consistently ranked as the happiest country in Asia. This Buddhist country is filled with Buddhist monasteries and temples. It is often called the 'Switzerland of Asia' because of its gorgeous mountains and valleys. Unlike most other parts of the world, Bhutan has little environmental damage. Visit Bhutan to immerse yourself in pristine natural beauty and unsullied culture.
How to Prepare for Your Solo Trip
First, decide where you want to go. Then research, research, and research some more. Join groups on Facebook, Reddit, or other internet forums. There you can read invaluable tips, tricks, and the experiences of other solo travelers. Bonus points if they have visited the destination you plan to go. Take note of the type of clothing most recommended by travellers. Be aware of the country's culture, cultural sensitivities, and weather. If you plan to go in the off season, make sure you pack according to the local weather. Don't go to Prague in December without carrying adequate winter wear as it gets freezing cold and may even snow there.
Don't let budget keep you from experiencing the world. Nowadays, you can get a personal loan for women from banks or NBFCs. You can find out all the details about the personal loan interest rates on their travel loan and make an informed decision. In fact, you could even check out the pre-approved offers available to you. Be sure to take advantage of these options!
Summing up
There may be no better way to break the monotony of life than undertaking a solo trip. Visit a destination with fresh eyes, unburdened by any responsibilities except taking care of yourself and your happiness. Put yourself first for once and experience the best that life has to offer you.