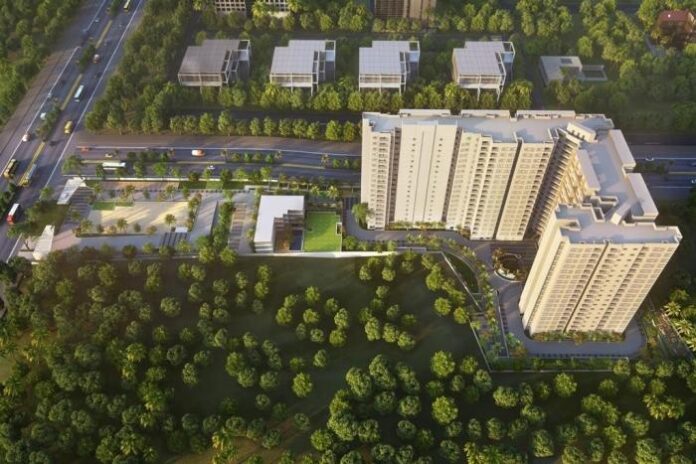 Bangalore has cemented its place as one of the most sought-after cities in the country. Home to multiple tech parks and IT hubs, the city is a favorite with those seeking to take their career to new heights. With throngs of people flocking to Bangalore, it isn't surprising to see real estate developers capitalizing on this opportunity and providing a range of housing solutions.
From Bren Champions Square and Rohan Akriti to Prestige Deja Vu, you have multiple real estate projects cropping up all over Bangalore. But it's not only the location; it's the quality too. Bangalore has an array of luxury apartments to select from. However, before you search for luxury apartments in Bangalore here are some questions you need to ask yourself to ensure you experience true luxe.
How do you define luxury?
'Luxury' might be a word that the builder uses to market his property, but check if the property really deserves that tag. For example, luxury living involves having generous living spaces. A 1 BHK doesn't quite classify as luxury and neither does a 3 BHK where the rooms are small and cramped. On the contrary, most luxury properties have ample floor to ceiling height and facilities such as a servant's quarters, a library and separate service elevators. Remember that 'luxury' living involves bringing a certain opulence and splendour to every aspect of your life. Keep this in mind when evaluating options.
Is the location up to the mark?
The property location may read Whitefield, a posh area, but if your flat overlooks a crowded street, a congested market, or is right next to a railway station, it may not offer the seclusion or quiet that you seek. So look at what's surrounding the luxury property as well.  
Does the apartment have home automation systems?
Home automation allows you to control your devices and appliances through a single interface giving you the power to switch on your lights from your smartphone or the AC in your bedroom while you're on your way home. So check the compatibility of the fittings with home automation systems be it lights, coolers or geysers.
What are the amenities that you will actually use?
A luxury property may offer a golf course but if you don't play golf it isn't going to add value to your life. So, check if the facilities that are marked as luxury are actually ones that you'll use. This will ensure that you're getting good value for the premium price that you're paying.
Do you get the Network, and can you access conveniences?
You may live in the lap of luxury, but not having access to the Wi-Fi or good mobile service will leave you frustrated. The same applies to conveniences like a supermarket which should ideally be nestled within the premises. Evaluate these aspects as well as they will affect your day-to-day quality of life.
Now that you are ready to pick a luxury property in Bangalore. It extends help to you to find the right property, in-person assistance for site visits and aid to get a high-value home loan as well as help with documentation. Make use of these benefits and power through the process of buying a home.