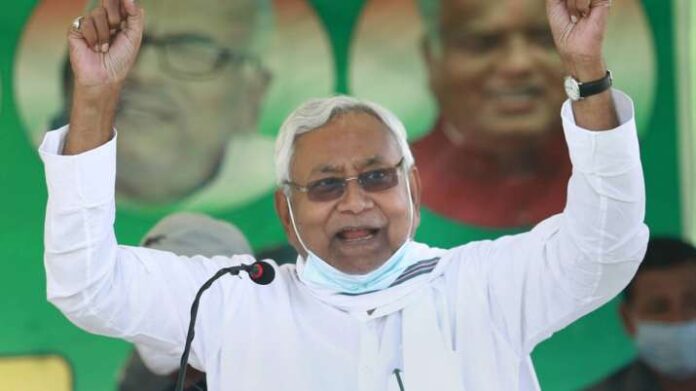 The Bharatiya Janata Party (BJP) in the National Democratic Alliance (NDA) has now come into the role of an elder brother after leading in the most seats. Janata Dal United (JDU) of Chief Minister Nitish Kumar is getting less seats than BJP. In such a situation, questions are arising that who will be the next Chief Minister? BJP has again cleared its stand. The party has said that as much as the seats come, Nitish Kumar will be the chief minister (CM). Meanwhile, Home Minister Amit Shah has called Nitish Kumar and congratulated him on the victory. On the other hand, there is a festive atmosphere in the BJP office in Delhi too. Shortly after, BJP President JP Nadda will meet the workers there. Prime Minister Narendra Modi will also reach there. Meanwhile, the process of meeting of BJP and JDU continues in Patna.
Amit Shah congratulated on victory
Home Minister Amit Shah had earlier said that no matter how many seats come, only Chief Minister Nitish Kumar will be formed in the NDA. Now, with the JDU getting fewer seats than the BJP amid the decisive lead to the NDA, Amit Shah called up Nitish Kumar to congratulate him on the victory. On the other hand, party president JP Nadda will address party workers celebrating in the Delhi Delhi office. Prime Minister Narendra Modi is also going to reach there. During that time the party can repeat its stand again.
Nitish will be elected as leader of the NDA Legislature Party
BJP state president Dr. Sanjay Jaiswal has clarified that only Nitish Kumar, the leader of the NDA in Bihar, will be elected. The name of Nitish Kumar will be stamped in the legislature party meeting. Jaiswal has said that he has full faith in the work done by Prime Minister Narendra Modi for the poor and the booth workers.