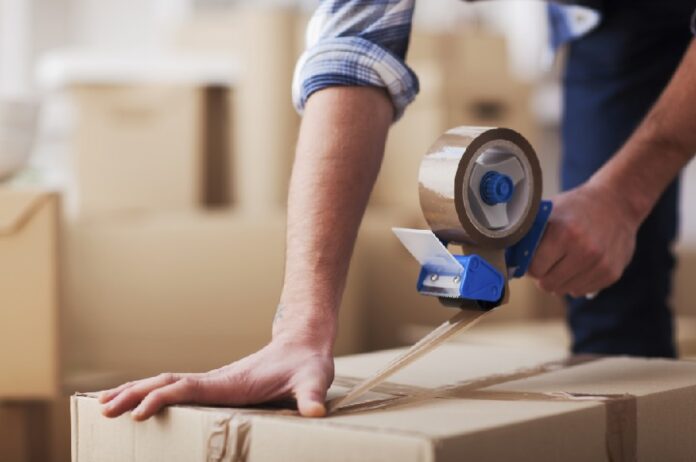 Moving and packing tips for an interstate move. Sounds like a difficult task, doesn't it? Well, you're in luck because this article is going to give you the tools needed to make your next interstate move as easy as possible. To have a successful moving day, some things need to be taken into consideration beforehand such as having an idea of what is being moved, knowing where items will go once they've been packed up, and figuring out how much space a certain item takes up so that it can be properly packed. These considerations may seem small but they could save time on the actual moving day if done beforehand which would ultimately help with saving money too! So take these steps now and get ready for your next interstate move.
Make a moving checklist
To prevent forgetting something important. It's better to create a quick and easy-moving checklist. This list should include only the necessities to make it easy for you to track down any items that you may have forgotten to pack during all of the hustle and bustle on moving day. Once the moving checklist is complete it's easy to see everything that's been packed but to ensure that everything has been packed it's a good idea to take a quick look around the area you plan on packing and cleaning up as well double-checking the items on your checklist. When you prepare a moving checklist you're keeping yourself organized so that you shouldn't face any troubles before the move.
Search about the new place
It's best to know how far your new place is from the old one. This way it's possible to determine the most efficient route. The internet has a ton of sites that have information about routes and public transportation so if you don't have any friends or family in the area, this is always a good option. Ask your friends, family & neighbors about the new place if they know something. It's recommended to visit the new place once before you move to avoid any surprises. Don't feel shy to communicate with the locals of the new place. They might be able to give you some useful tips on how to get around or help with your move.
Prepare a moving schedule
Don't be in a hurry on your moving day. It's best to write down a schedule so that you'll have an idea of what you'll be doing when preparing for a cross country move. It can help greatly if you've planned out this schedule beforehand so that everything is packed efficiently and it will be easier to unpack later on without any of the contents being damaged. Once you prepare the moving schedule it'll help you to prepare yourself with your plan. Fix the date for every activity such as packing, loading, cleaning, labeling, etc. This is one of the most moving tips which you should consider.
Packing only the essentials
This is one of the most important moving tips. It's not hard to accumulate items that you never use but are still necessary for you or your family members. While packing only the essentials, give thought to each item that you're considering whether it's used daily or whether it needs to be there at all. By discarding unnecessary items, you're not only making room for the essentials but potentially saving money on your moving day. It saves time to pack daily household items instead of packing things that will be unpacked in a few days/weeks. Be careful while you pack fragile items as there is a chance of damage during the move.
Sell or donate unnecessary items
If you wish to get rid off unnecessary items from your life then this is a good opportunity. Take this chance to sell or donate unnecessary items that you no longer want or need – this can save you money and also help someone else. You could even do a garage sale if there's enough time! This can potentially save you money on moving day as it means having to transport fewer items. If they are too big, the next best thing is to give them away. Recycle if possible and encourage your friends and family to do likewise. This will make the move easier for everyone. You can sell your items either online or offline so that you can earn some money and save some time and effort for your moving day.
Label your packed items properly
This is one of the most important moving tips. It's always a good idea to label your packed items properly so that you can quickly find them when it's time for unpacking in your new place. Pack all of the items in different boxes and label them as living room, bedroom, bathroom, office, kitchen, or any other category. This way it'll be easier to unpack. You can also buy colored labels for your boxes so they look nice and are easily identified by the movers. Labeling the packed items is important as it helps to understand what is what and where to place them.
Hiring a suitable mover
You can hire a local mover to transport your goods. This is one of the moving tips that should not be missed as it's often necessary. It's best to hire the movers at least two or three weeks before the move to allow them enough time for packing and keeping track of their progress. Ask for estimates from three different movers and consider the prices, distance covered, the weight of items to load and unload, etc. Don't forget to ask for moving insurance from the mover you hired because it's their responsibility to take care of your goods when they're on move. Besides, it is necessary since it protects in case anything goes missing or damaged during the move.
Clean your house before move
This is one of the most important moving tips. It's important to clean your house before moving because movers will not come out until you are done with the cleaning. Cleaning the house is also necessary as newcomers will find it presentable. When you clean your house by yourself, make sure you clean it properly, don't leave any dust or dirt behind. Clean the trash cans and remove all items that do not belong to your house, like garage sale items or donation boxes if you're doing the latter. It's better to clean your house by yourself instead of hiring any cleaners because you'll need to pay charges for cleaning the house only once.
Conclusion
So, moving tips should be followed while you are going to move from one place to another. These tips will help you in making your move easy and smooth. People who follow these tips have a lot of benefits which include saving time, money, and energy. Hope you enjoyed reading this beautiful article about moving and packing tips for an interstate move.