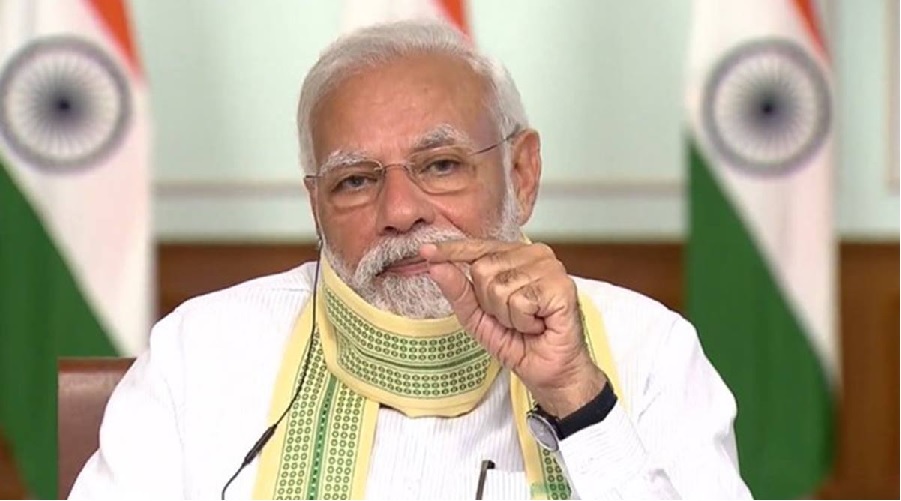 In 'Mann Ki Baat', Prime Minister Narendra Modi paid tribute to the soldiers martyred in the Kargil war. Recalling the bravery of the soldiers, he said that 21 years ago today, in the battle of Kargil, our army hoisted the flag of India's victory. Taking a dig at Pakistan, the PM said that it is the nature of the wicked to enmity, everyone, without any reason. So in response to India's friendship, Pakistan stabbed in the back, after that the whole world saw the might of India's heroic army.
PM Modi said that India can never forget the circumstances under which the Kargil war took place. Pakistan had given great courage to take hold of India's land and dare to divert attention from the internal strife that is going on here. He said that at that time I also got the privilege of going to Kargil and seeing the valor of our soldiers, that day is one of the most precious moments in my life.
The Threat of Corona is not yet Postponed
The PM stressed that the threat of corona in the country has not been averted. We need to be very vigilant. Putting a face mask or using a pot, two yards, washing your hands continuously, not spitting anywhere, taking full care of cleanliness are our weapons that can protect us from the corona. I would urge you, whenever you have trouble due to mask, to remove it, remember those doctors for a moment, remember those nurses, remember those Corona warriors of ours.
Corona has a lower mortality than the world
PM Modi said that nowadays, wars are not fought only on the borders, the country is also fought simultaneously on many fronts and every countryman has to decide his role in it. For the last few months, the way the whole country has united and fought against Corona has proved many fears wrong. Today, the recovery rate in our country is better than in other countries, as well as the death rate from corona in our country is also much lower than most countries in the world.