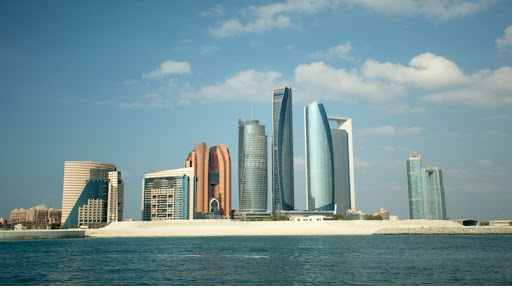 Screening and selecting tenants can be an intimidating and overwhelming challenge, especially for new landlords and residential property investors. You don't want to end up with tenants who won't pay their rent on time or damage your property. Most landlords use their rentals as a source of income and thus aim to make a profit out of the rental arrangements without being faced with troublesome tenants.
Laws, rules, and regulations vary among countries, and even among states and cities. Here, we discuss screening potential residential tenants in Dubai. As such, this guide includes tips for owners, investors, and landlords of Dubai real estate properties.
1. Create an application form
Gather pertinent information about the potential tenants before you approve their application. Create an application template that will help you learn more about them. By using a template, you can collect all the information you need in one go.
The following are a few recommendations in terms of the information to ask from the hopeful applicants. Add, remove, or edit as necessary, depending on the need and specific situation.
Gather personal data such as their legal name, the number of people who will be renting the same space, and their contact details.
Request financial information such as monthly earnings, loans, credit card balances, and bank accounts.
Are they staying with pets? Do they smoke? Any of these situations can potentially damage your property.
References from previous landlords and employers provide a look into the tenant's character. Contacting these individuals can give you an idea of the tenant's personality and any other potential issues that the applicants may not reveal themselves.
2. Interview the candidate
Invite the person for an interview. The interview is a critical component of the screening process as a short meeting allows you to observe the person for yourself. It allows you to verify the information you have gathered from other sources and get details that you may not have been able to obtain elsewhere.
Be observant. What people say can be totally different from how they behave. For instance, is the person-friendly, well-mannered and punctual? These details may seem to be minor, but they could raise red flags or give you a clue as to what to expect of them.
Even their physical appearance can provide potential hints. Are they clean and presentable? How they treat and present themselves could give you an idea of how they will treat your property.
There are cases wherein meeting the potential tenant face-to-face may not always be possible. Perhaps you are currently out of town, or the applicant's work shift or other situations may prevent you from scheduling a physical interview. In such cases, it may be worth considering conducting video calls with the applicant instead of doing a physical meeting.
There are many free teleconferencing apps and software available that you can use for this purpose. Use the same standards when conducting an online interview. The situation may be different, but you can obtain as much information in an online interview as you would meeting the person in a café or restaurant.
3. Look at their credit score
The Al Etihad Credit Bureau (AECB) is a federal company under the Central Bank of the UAE that collects and stores credit information. Much like in the US, the AECB obtains data from many sources, including the government, financial institutions, and utility companies, and uses the data to generate a credit rating. Credit scores are not limited to individuals in the UAE; they are available to businesses as well.
Run a credit check once you have acquired consent to do so. You will receive a report that details the individual's credit cards and payments. From this data, you can assess the person's ability to pay and how the person handles money, among others.
Experts on Dubai properties and real estate offers warn that the reports can be comprehensive. To avoid being overwhelmed by the data, our specialists advise focusing on the following aspects of the report:
The AECB provides scores between 300 and 900. Ratings from 550 and above indicate good credit and that the individual can handle their finances efficiently.
Multiple credit cards and applications could indicate that the person is undergoing financial issues.
The payment history shows if the individual is disciplined in paying debts and contracts; check how often the individual defaults on payments, as this could indicate the person's ability to pay on time.
In the case of a foreigner or expatriate who just recently moved to Dubai, an alternative to the AECB score is a report from their home country. Obtaining this document may take time, especially if it comes from abroad. Given this scenario, take into account delivery and delays in getting the report.
4. Check their medical history
It may be extreme to ask for the potential tenant's medical situation and history. However, having an idea of their physical and mental health can indicate how they will treat your property or what could happen during their stay in your property.
Use the information wisely to avoid any medical-related issues. You wouldn't want to put the health of yourself or your other tenants, or the condition of your property, at risk.
Getting the applicant's medical history shouldn't be an issue, even with foreigners or expats. Foreigners are required to present it as part of their visa application, so they can provide you with a copy when needed.
5. Do a criminal background check
Most individuals will hesitate to disclose if they have any issues with the law, whether it is getting a parking ticket or something more serious. To be safe, check if the applicant has any records with the police. Doing a background check is not required by Dubai law, but it may allow you to screen your tenants better.
The document itself may be known by different names. In the US and some other countries, this may be known as a background check. However, in Dubai, you can ask for a Certificate of Good Conduct from the Dubai Police.
Tenant screening is an essential component of managing and making money out of your property. Knowing as much as you can about a potential tenant gives you clues on how the person will be treating your property. Minimize your issues in the future by taking these tips into account when you screen your tenants.