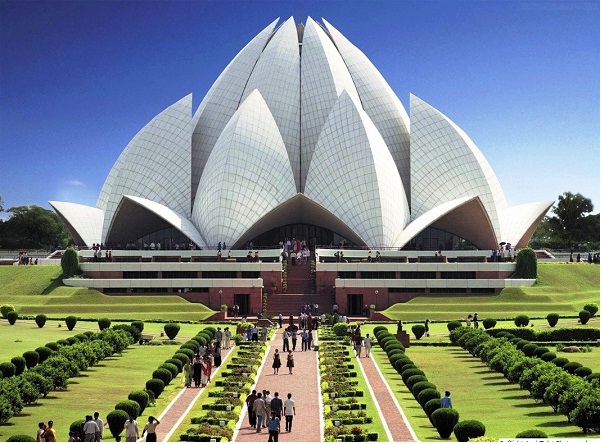 Visit this amazing temple in the shape of flower, to admire its unique architecture, enjoy arts events and explore its wonderful gardens.
The Lotus Temple, also known as Bahai House of Worship, is a temple in the shape of a lotus flower that has been awarded several prizes for its architecture and design. It is one of the seven Baha'i temples around the world. Opened in 1986, the temple receives up to 10.000 people per day.
Marvel at the incredible exterior of the temple, composed of 27 independent petals covered with marble, which represent the lotus flower. The architect of the temple, Fariborz Sahba, chose the lotus flower because it symbolizes the purity and tenderness. Widely recognized as a masterpiece of the 20th century, in the year 2000 the temple received an award from the AAE Central Park Academy to promote unity and harmony among peoples of different nations, religions and social levels.
Enter in the prayer room of the temple by one of the nine external petals and remember to leave your shoes outside. Here you will be able to listen to the people chanting prayers of different religions, including Buddhism and Hinduism. Pay attention to the absence of paintings, drawings or figurines, which is due to the Bahai faith.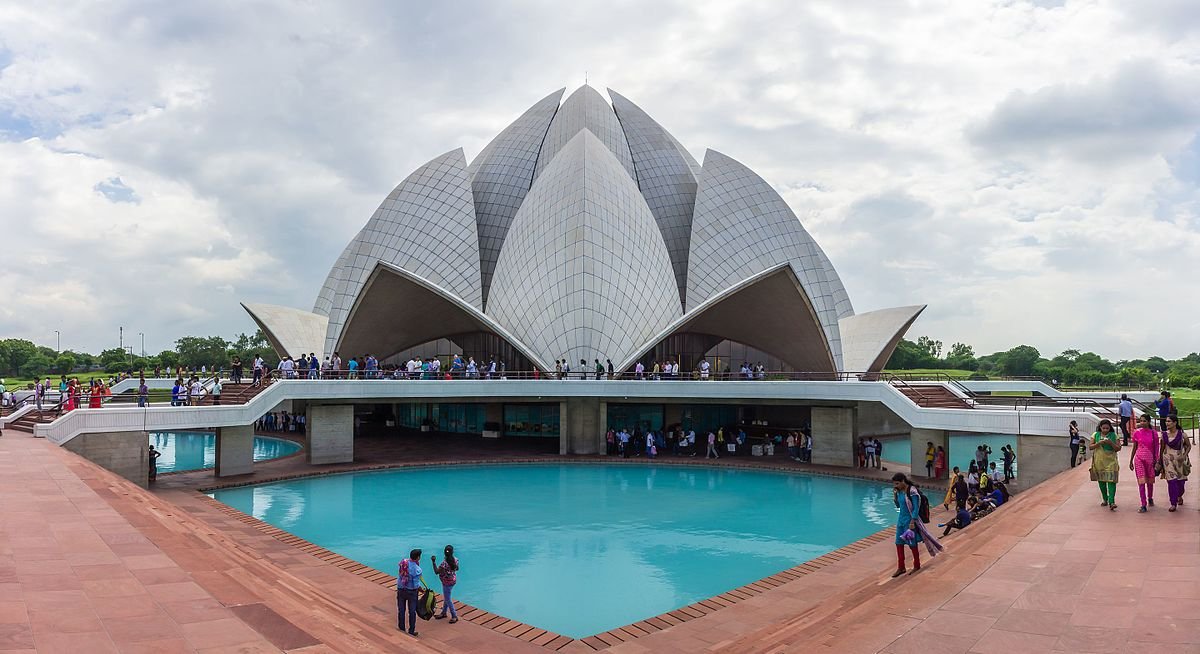 After visiting the prayer hall, go to the Information Center, where you can watch short documentaries about the Bahai faith, and the history of architecture and the construction of the temple. Check out the official website of the temple, for details on the cultural events, such as One Ocean, a series of performances of traditional music and dances and modern.
Take a walk through the excellent temple gardens, where you can take fantastic pictures. Notes the nine ponds located in the form of a circle around the temple. Represent the leaves of the lotus flower and act as a natural cooling system for the temple.
The Lotus Temple is located 25 minutes' drive to the south of the center of New Delhi. Can easily be reached by metro, and the nearest station is located a short walk from the entrance of the temple. The public buses and trains also have stops nearby. The temple is open from Tuesday to Sunday, and admission is free. It is prohibited to take photographs inside the prayer hall. Spend at least an hour a visit in order to explore in detail everything that has the Lotus Temple. Lotus Temple is one of most famous monuments and must visit attractions in Delhi.