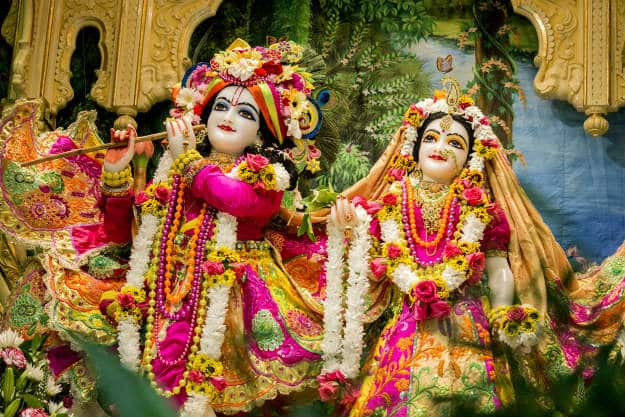 Janmashtami or more popularly known as Krishna Janmashtami is the birthday of Lord Krishna which is celebrated with great fervour and zeal in India during the monsoon month. According to the Hindu calendar this religious festival is celebrated on the Ashtami of Krishna Paksh or the 8th day of the dark fortnight in the month of Bhadon.
Sri Krishna is considered as the one of the most powerful human incarnations of the Lord Vishnu. He was born around 5,200 years ago in Mathura.
To celebrate the day, Krishna temples are decorated; processions are taken out, while religious sites dedicated to the Blue God see a host of bhajans and kirtans taking place along with satsangs. Many places host dance-drama enactments of the life of Krishna according to the Bhagavata Purana, devotional singing through the midnight when Krishna was born, fasting, a night vigil (ratri jagaran), and a festival the following day to celebrate his birth.
The sole reason of celebrating this festival is bringing people together so that principles of unity strengthen. Dahi Handi is another important aspect of this festival that is observed in the second day of Janmashtami. As a kid Lord Krishna was named "Makhanchor" or the one who steals butter.