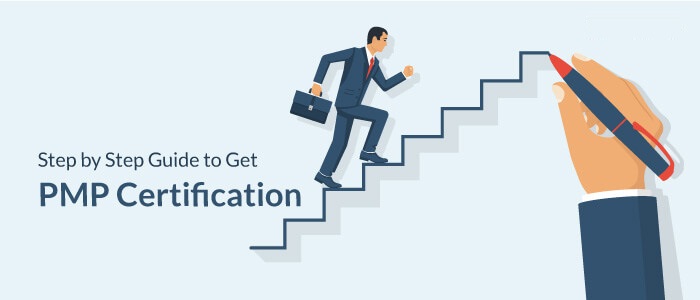 A Project Management Professional or PMP is a certification that is in demand by all prominent organizations worldwide. This certification is a unique degree that is awarded on completion of the PMP course and passing PMP Exam. It validates a person's experience as a project manager.
The Project Management Institute or PMI awards PMP certificate. Any person with adequate experience as a project manager and a penchant for leading and directing projects should get this certificate. Obtaining this certificate opens up new avenues for project managers and gives them an advantage over their overall earning potential.
Let us take a detailed look at PMP certification training and its advantages.
What does PMP certification mean?
The job of a project manager is many and varied. He plays a crucial role in planning, acquisition, and implementation of any project. If a project runs into any glitch, it is first run by a project manager before going to the higher authorities. The job of a project manager, in a nutshell, is to oversee the progress of any project and ensure that every department associated with it runs smoothly.
Therefore, a project manager has a huge responsibility. Right from planning to delivering the project, he has to be the forerunner and is accountable for each step. Thus a person who has received PMP certification is qualified to handle all the responsibility of a project manager. The course is accepted globally, and a certified person can virtually work in any industry.
Perks of receiving PMP certification training:
There are several advantages for a person who has received PMP certification teaching. These are:
According to records, there are over 760000 professionals certified in PMP all over the world. This certificate awarded by PMI is recognized globally, and it gives one the opportunity to work in any industry across the globe. The certificate acts as a proof of one's skills in their jobs.
Getting the desired salary
Certificate holders get a hike in their salary more easily than others. Research shows that PMP certificate holders receive about 17% more pay than those without a certificate.
Getting credentials of a certified project manager opens up new avenues and increases job opportunities for an individual. Most of the big organizations and corporations worldwide demand an accredited manager to spearhead their projects; thus one can choose the job he wants.
The training brings one under the radar of recruiters more easily. Thus one can get more preference over others with a PMP certificate.
How to get PMP certification?
The Project Management Institute (PMI) awards the certification after the candidate takes an examination with 200 multiple choice questions in four hours' time. Also, to keep the certification, one has to earn sixty professional development units or PDUs every three years.
Several institutes provide PMP certification training that help aspiring project managers to get the certificate. A candidate can get the assistance from any of these institutes to help him with the course and achieve the qualities necessary for a project manager.