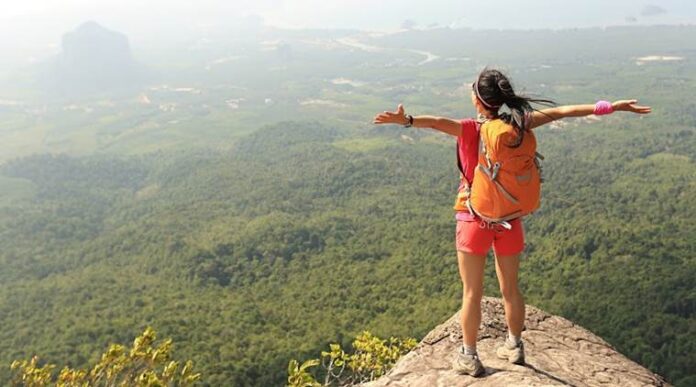 There are scores of people who solo travel all across the world and have the best travel stories to tell. India is among the top places people head to for a solo trip. Did you know there innumerable fantastic tours for single travelers in India you could go on? From places that offer you a spiritual haven to those with incredible beauty, India has much to offer all types of travelers.
Best tours for solo travelers in India:
Making a solo trip to India is one of the top things to do on every avid traveler's bucket list. There are so many places you can choose from in this incredible country for a solo trip. If you're a solo female traveler, there are women's travel groups in India as well which you can join. Use our list of the best tours for single travelers in India to find one that suits you best. You don't even have to plan for a trip in advance. Just board some last minute flights and come have the best solo trip ever!
Rishikesh
Placed at the foothills of the picturesque Garhwal Himalayas, Rishikesh is one of the most popular solo travel destinations in India. There are several group tours for singles in India that will take you to explore this remarkable place. Most travelers come seeking spiritual enlightenment here and indulge in various forms of Yoga and meditation apart from watching mesmerizing rituals performed by the river Ghats. However, Rishikesh has also, of late, become a sought after destination for adventure sports as well. Bungee jumping, rappelling, and cliff diving are some of the many adventure sports you can enjoy here.
Manali
Manali is one of the most diverse destinations in India as it offers attractions that families, friends, and solo travelers alike can enjoy. You can join one of the solo travel groups India offers that will guide you through this spectacular destination. Escape from the noise and pollution of the city and enjoy being embraced by the breathtaking beauty and tranquility Manali has to offer. You can enjoy paragliding, hiking, and river rafting among other adventure sports in Manali. If you're not in adventure sports, you can simply go for a stroll along the city streets and shop for some stunning local handicrafts, clothes, and other items.
Leh
Located at an altitude of about 3,500 meters in the scenic Ladakh region, Leh is the perfect escapade for travelers wanting to indulge in a bit of serious mountain biking. This is the best single travel experience that you can have as a solo traveler. You can mountain bike your way across Khardung La pass which is a popular route. Several bikers set up camp for the night at the pristine Pangong Lake. Investing in some business class flights for a solo trip to Leh will be among the best travel decisions you will ever make. Don't forget to take your camera along to capture scenic trails on film.
Jaisalmer
While it is undoubtedly one of the best honeymoon destinations in India, Jaisalmer is also among the best tours for single travelers to enjoy. Explore the stunning city amidst the shimmering and shifting sand dunes of the Thar Desert. Enjoy desert camping, explore ruins of the fort at Kuldhara, go on camel safaris, and indulge in the thrilling activity of Dune Bashing in Jaisalmer. If you visit in February, you can attend the Jaisalmer Desert Festival which offers some of the most fun things to do. You'll be able to
Witness the culture of Jaisalmer up close and get to learn the way of life firsthand from the city folk.
Goa
Goa is one of the best and most fun tours for single travelers in India. Worth visiting all year round, the place offers endless attractions for tourists to enjoy. There are scores of beaches to choose from and an endless list of stunning architectural marvels to explore in Goa. You can spend an entire day at the beach surfing, swimming, snorkeling, water skiing, and scuba diving among other things. Apart from this, take a day to visit some of the most spectacular ancient churches, forts, and other monuments in Goa. There are plenty of Ayurvedic resorts and Spa facilities you can check out as well.
Agra
Who says you should visit the Taj Mahal only with your beloved? This is one monument that is an absolute must-visit, single or otherwise. Explore this stunning white marble UNESCO World Heritage Site and make sure to click lots and lots of pictures while you do it. There are other attractions the city is home to as well such as the spectacular Agra Fort, Akbar's Tomb, Fatehpur Sikri, and Jama Masjid among several more. This is one tour all history buffs will love taking. Exploring the historical side of Agra will offer you a significant insight into the Indian medieval era. This is one of the best tours for single travelers in India you should go on when visiting the country on cheap flights.