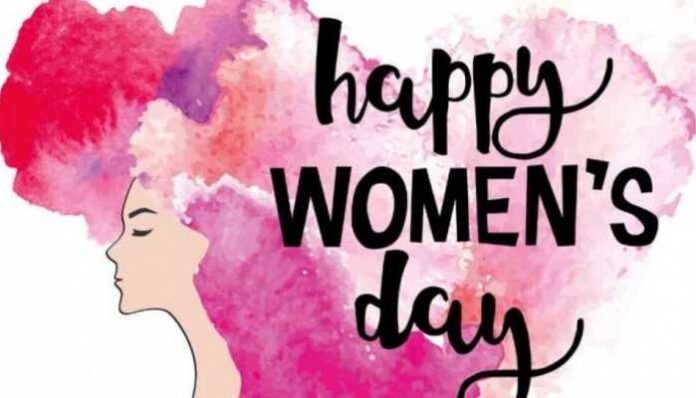 Happy Women's Day 2021
All over the globe, every year 8th march is celebrated as "international women's day". A day to celebrate the economic, political, social and cultural achievements of women from all walks of life. The day also marks a call to action for accelerating women's equality in all spheres of life. The theme for this year's women's day, "Women in leadership: Achieving an equal future in a COVID-19 world", is about celebrating  the efforts by women around the world in shaping a more equal future and recovery from the COVID-19 pandemic. In covid crisis, women around the world contributed by standing at the front lines, as healthcare workers, innovators, caregivers and community organisers. Also some of the most exemplary and effective national leaders in combating the Covid pandemic are women leaders.
International Women's Day has been celebrated for over a century now. It was first organised in 1911 by the early 20th century Marxist from Germany Clara Zetkin who was born in 1857 in Germany's Wiederau. In the early 20th century, oppression and inequality led women to be more vocal and active in campaigning for change. In 1908, around 15,000 women marched through New York City demanding better pay and voting rights amongst other things and 1910, Clara Zetkin, a leader of the 'Women's office' for the Social Democratic Party in Germany, proposed the idea of an International Women's Day to press for women's demands. The conference of over 100 women from 17 countries accepted her suggestion and International Women's Day was observed for the first time in 1911. In 1913, the date for International Women's Day was changed to March 8 and it is celebrated on the same day every year.
However, in terms of gender equality the world is progressing, but still there is a long way to go. Huge work is need to be done, appropriate steps need to be taken for women's right to decision-making in all areas of life, equal pay, equal sharing of unpaid care and domestic work, an end all forms of violence against women. Still there is a long way to go for making these world equal,in terms of opportunity, decision making, political participation, equal pay, basic rights and access to safe future, for women
Today, the world is celebrating the spirit of women, google has released a doodle, dedicating to celebrate women's achievement in all spheres of life. On the occasion, Prime Minister Narendra Modi took to Twitter to salute the spirit of women. "Saluting our indomitable #NariShakti on International Women's Day! India takes pride in the many accomplishments of the women of our nation. It is our Government's honour to be getting the opportunity to work towards furthering women empowerment across a wide range of sectors.," he tweeted. The State Bank of India  is offering further reduction of interest on home loan rates to women borrowers. Some brands are giving special discounts on the occasion, on social media people are celebrating the day with hashtags #ChooseToChallenge and #IWD2021. Women of the world want and deserve an equal future free from stigma, stereotypes and violence, a future that's sustainable, peaceful, with equal rights and opportunities for all and to achieve this one day is not sufficient. Everyday, we as individuals and society need to work together to build a sustainable, equal world for all.