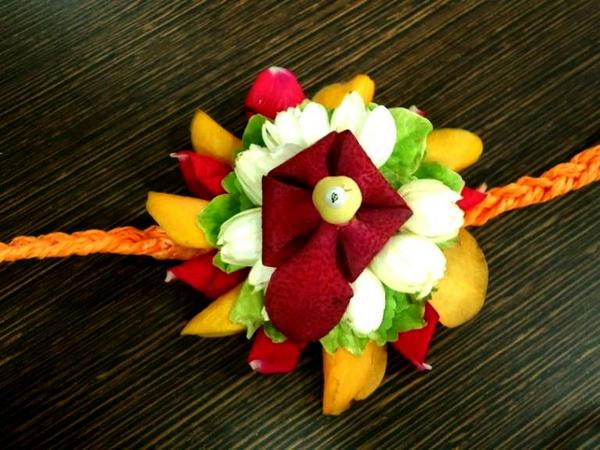 The festival of Raksha Bandhan is celebrated since the ancient history when the queens sent a thread to their brothers who were Kings. This thread served as the protection of the kings during the times of war and other difficult times. Even till this day, the festival is celebrated with same vigor and enthusiasm where the sisters begin to prepare for the festival much before time. The brothers too begin to plan for the gift that they will give their sisters which is a way they return their love for them. Since gifts are the quintessential part of this widely celebrated festival, we have for you some ideas:
Surprise Her with A Bunch: If you stay away from your sister and have not met her in sometime, then this festival is the right time when you can show your love. Just drop in on the eve of the festival and shower your sister with flowers that display affection. Chose yellow flowers as they emanate warmth and passion at the same time. The surprise element will help you make more memories as she will be totally taken aback pleasantly. Sometimes such surprises play a much important role in this busy life where distance and time are rather vital. Crossing the boundaries of distance and making time halt for a day will bring immense happiness to you, your sister and your family.
Nostalgic Moment: It is impossible to bring back time, but certainly permissible to relive that old time. Childhood memories become the best when you have had a healthy relation with your sister. Raksha Bandhan is one of such times when nostalgia setting in is obvious. To bring some novelty to the already existing memory, introduce the flower culture and give your sister the innovation to her memory. On this day gift her flowers in person along with what she likes. If you are too far to come and live somewhere abroad, then send flowers to India through a reliable florist and discuss the memories on a video call. Yes! the world apparently seems smaller after the internet has picked up pace.
Online Options: Chose wisely and send your sister/brother her/his favorite flowers along with gift/Rakhi you are sending. Why just a sister, you may also gift some tender flowers to your brother. If you brother lives far away, chose a trustworthy service of online florists and send whatever you like, not just flowers. With abundance of options accessible, you may choose flowers, cakes, gift hampers, combinations, Rakhis, sweets that are traditional, like laddoos and many more gifts. This way you will save the hassle of courier and choosing from the market. With festivals, a large number of people visit markets, so online options seem to be the best with a great variety of items available.
Messenger: If your sister lives away from the family, then just opt for help to send gifts to her. Chose someone who visits the place often. That person can be the bearer of love for your sister. Send a great loving message to her along with the home-made eatables to acknowledge her love that she sent in form of Rakhi. She may feel wonderful after receiving the eatables from home, but the message that you send will make her emotional and emotions matter most. It is the emotions that show the truth and the not the value of money that goes in buying a gift. Along with the message, sending one rose of the color that she likes the most will do the trick. Wait till you hear her crying with happiness over the call or video chat that you will do after she receives the gifts and her favorite colored flowers.
Now Aryan Florist also make it possible to send Rakhis online. Sisters can easily choose among various Rakhis online at https://www.aryanflorist.com/rakhi-special/