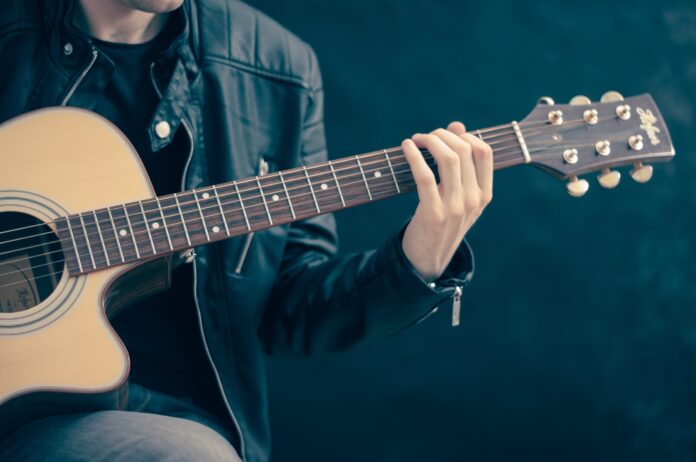 The day before yesterday I visited my musician buddy. It was a pleasant summer morning with the pleasing company of his melodies guitar and some lip-smacking morning snacks. We were talking about the growth opportunities for independent musicians in our country. After about an hour-long conversation ranging from the musical scenario in the country to Bollywood, we could think of some glorious opportunities which left us startled.
As a musician what do you think is the most viable option for you to earn money? Do you think its performing in a live concert? Someone rightly said, "You can find opportunities only when you know where to look". If you think that you can earn big bucks only through gigs, then I would urge you to think again. Live concerts are a fabulous way to earn money however it's not the only way. This article is an attempt to exemplify the various opportunities other than gigs that are adorning the horizon of the present music industry, especially for independent artists.
The first option that jumps into my head is licensed. You can earn money via licenses. You can get a blanket license, print license, synchronization licenses, Master recording licenses etc. These licenses will invite money in your pockets when you least expect.  They will make sure that your music is protected from plagiarism and you get your due credit whenever it is used. Go get those royalties right away!
Secondly, YouTube has the ability to make your music popular and also fill your pockets with moolah. According to the latest stats, YouTube scores the enviable record of 5 billion videos being watched and 30 million visitors per day. These figures are a clear representation of the potential of YouTube. However, building followers and earning money takes time. Nevertheless, once you get the coveted figure of 10,000 subscribers starts preparing for a handsome amount being deposited to your account every month. According to facts, a successful music video could land a whopping amount of approximately $1,500 per million views.
Other than that, you could create your own email list and ask people to pay you a fixed amount for a monthly subscription to your music. This will make sure you add a devoted fan-base and generate a steady flow of money in your bank account. Or you can be a music teacher and share your craft with the budding artists. This will make you a good amount of money besides giving you the creative satisfaction of an artist. After all, sharing is caring!
You can also indulge in merchandise. You could get T-shirts, Jackets, bracelets, bands printed with your band's logo and they would certainly make you a decent amount of money. However don't keep your expectations too high as this is not a very reliable source of earning money. Facts suggest that band merch make up only 2% of their revenue.
Furthermore, you can also participate in the various opportunities created by big brands. These opportunities are generally free and incredibly rewarding. There are some super-cool websites that have tie-ups with big names and that is how they create money-making opportunities for bands. However, there is a glitch! These big brands generally look for bands and they don't entertain artists. However not all unsigned artists might have a band, as a result, they, unfortunately, lose out on some stunning opportunities.
However, as the saying goes, "where there is a will there is a way". Songdew is an Indian company that has looked upon on this problem and has successfully worked ways out of this predicament. Songdew has a partnership with big brands like HCL, Big FM, EGH Radio, Paytm etc. that gives opportunities to budding unsigned artists as well as bands to showcase the expertise of their craft. It gives these talented artists a chance to get their songs featured alongside legends. Currently, Songdew has crafted out an exciting opportunity for the Occasion of Father's Day, in partnership with Big FM with the theme "break the wall" that focuses on melting the disciplinary barriers we set up with our dad and indulge in some childhood nostalgic memories of the most special Man in our lives with the rhythmic connection of music. Similarly to this Songdew is brimmed with other exciting and enticing opportunities for unsigned artists and bands across all genres. Generating money besides live shows might not be easy but these innovative and splendid opportunities certainly break the stereotypical concept.
Thus, these are the ways you can earn money in spite of not going live. Though it may sound too utopian to set yourself as an established unsigned singer or band without a gig, nevertheless these platforms are the springboard for your successful career in music. They give you the money and the much-needed recognition! I hope you actively participate in the points listed above and set aboard to create an impressive financial base and music career for you and your band.