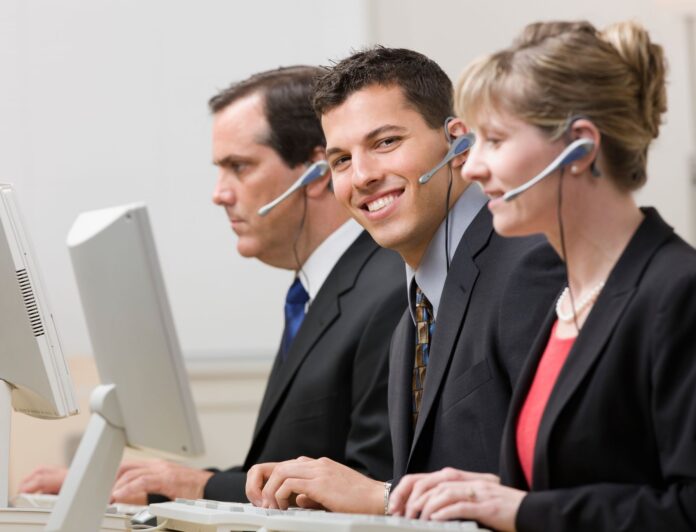 Hiring a competent outsourcing partner is not a problem businesses are facing today, owing to the emergence of numerous service providers in the market. The problem is to realize the significance of call center services and see how these can be added to your business.
BPO services sector has risen from being a mere $6 Billion industry (2006) to a humungous net worth of $120 Billion sector. This shows the ascent of BPO sector from being a toddler to become a ripped adolescent. This promising nature of call center solutions has drawn many businesses toward them. Although this industry has witnessed and is currently facing a lot of challenges, still it is growing at a tremendous rate. This is possible because of availability of millions of English speaking workforce, which is ready to work at nominal prices. Hence, nations such as India and Philippines have arrived as the most popular destinations for BPO service providers.
In this blog, we are going to walk through the reasons and solutions exhibiting the true nature of affordable BPO services and how these can become an extension of your business:
Advantages of BPO sector
Companies are looking up to outsourcing either to curtail the workload on their employees or to lessen the overall operating cost. Outsourcing is a viable and profitable alternative for businesses so as to increase the overall performance and offer a superior level of customer experience. Although outsourcing is a well-known concept nowadays, some of the newcomers or some established players are still getting skeptical about it. For this reason, we are going to walk through some of the benefits BPO services offer:
Cost diminishing
Handing over your business's operation to a proficient third-party company can really help you save thousands of bucks. This is one of the primary reasons that more & more businesses are now opting to choose to outsource. You get direct access to a workforce of efficient employees at low wages, which saves a lot of your money.
Getting back to the core competencies
When you outsource few of the business operations to a third-party service provider, the top management of your company can shift their focus on the core tasks. This results in enhanced productivity of your business and can also aid in making decisions that are more logical and informed.
Get the finest source of customer feedback
Majorly, all of the BPO experts remain in touch with the customers, hence they receive valuable feedback regarding the product and service you offer. This firsthand feedback is extremely important as it can help you in either remodel your offering or make an action plan accordingly. You get a direct review of your products and services. That is the dream of every business owner, right?
Direct access to contemporary and trending technologies
Outsourcing not only offers you a chance to reduce your business's operational cost but also provides you the chance to work with the latest technology prevailing in the market. Having or installing these technologies for an in-house facility may cost your fortunes, but, thanks to outsourcing, you can get a direct access to all the advanced amenities.
BPO services as an extension of your business
Not all BPO service providers are actually offering what they promise to the clients. However, there are quite a few companies that believe in delivering what they communicate with customers. So, if you get one of those proficient companies offering BPO services then you have taken an extremely wise decision. All the above-mentioned benefits actually make your outsourcing partner an addition to your business.
When you offer a sterling level of customer experience to your customers, your brand value is boosted for sure. Positive word-of-mouth and accolades from the customers' end help your business to increase the customer retention rate and expanding your customer-base simultaneously. Also, when your employees get ample space and time to focus on the core business operations, the overall performance of your company improvises considerably. Along with this, since outsourcing is offering you a chance to save a considerable amount of money, the saved resources can be allocated to the divisions of your business that really need it.
Final Takeaway
All in all, BPO services are nothing but a valuable addition to your business with all its benefits. The only thing business owners such as you to worry about is searching a dominant name in the sector and you are good to go.
For more clarification, drop a comment below. Thanks