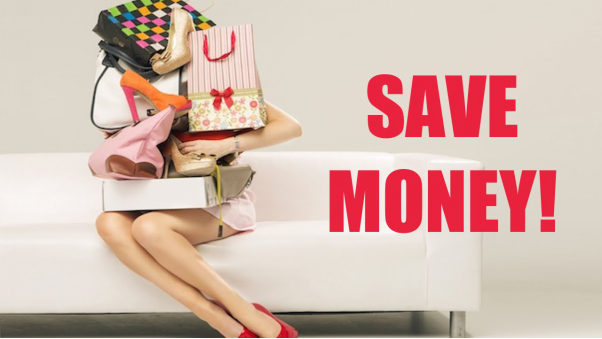 In the present-day context when people don't have the time to shop from the market, online shopping seems like the best way out. And why not! There is perhaps no other shopping mode as convenient as this one.
When you shop online, you don't just save on a lot of your energy and time but you also expose yourself to a host of amazing deals. But do you know how to grab the greatest of opportunities online? If not, this guide will certainly help you. Have a look-
The first and most important thing that needs to be kept in mind is that almost every virtual market needs to implement marketing strategies to keep customers pouring in. Without doing things to woo customers, no virtual market or brand can grow. And guess what, you can take advantage of this. Wondering how? Just by browsing through a shopping site, selecting the items you wish to buy, putting them in the shopping cart and then just forgetting about them. Are we kidding? Well, not at all! Experts say that when you leave the items you intend to buy in the shopping cart for at least one or two days, sellers or virtual market companies offer you incentives to buy those products. These incentives might range from discounts to offers.
If you are on Twitter, you will probably be able to track the biggest deals early on in the process. There are many deal hounds and savvy bloggers on Twitter that talk about exciting deals going on. By following them, you could expose yourself to all the deals well ahead of time.
When you see free shipping against products, you probably get tempted to buy them. But free shipping is not as free as it might appear to be. There are many sites that adjust the shipping amount in the total price of the product. This enables them to declare the shipping to be free. If you really want to see if the product is at its best deal, then don't look at whether or not it is on a free shipping offer, just see if the total money you are going to pay for the product is less than what you might have to pay on other sites. If yes, you have probably got a golden deal.
Your location could also influence the amount of money you pay for a particular product. Some experts say that online businesses are likely to charge people living in affluent places higher than people living in rural areas. The simple logic behind this is that- people living in posh areas can afford. Although this might sound absurd, this is some basic customer research online businesses are into. For the best deal, you can always check the prices of products you wish to buy when you are away from home.
Keep checking the sites often or subscribe to the notifications of the website. This way, you will be notified as and when there is an exciting deal.
By following these tips, you will definitely be able to avail of the best online shopping deals.