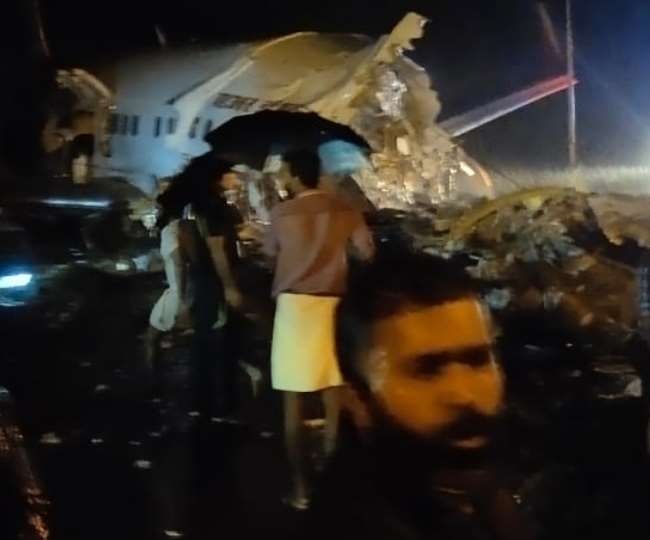 An Air India Express plane coming from Dubai to Kerala has crashed while landing at Kozhikode International Airport (Karipur Airport) in Kerala. A total of 190 people, including crew members, were aboard the aircraft. There are reports of hitting the wall after the plane slipped off the runway. It is being told that the aircraft was bringing people from Dubai through the Fellow India Mission. The Directorate General of Civil Aviation (DGCA) has ordered a detailed investigation into the accident.
The accident is being reported as very big. It is clear in the pictures that the plane is divided into two pieces. According to the news agency ANI, the aircraft (Air India flight, IX-1344) lost control during the landing due to rain, due to which the accident occurred. Aviation company Air India Express has said that the passengers on the plane included 10 infants and six crew members, including 2 pilots.
PM Modi spoke to the CM of Kerala
Prime Minister Narendra Modi has received information from Kerala Chief Minister P. Vijayan on phone about this plane crash. The Kerala Chief Minister told Prime Minister Modi that teams of officials including Kozhikode and Malappuram district collectors and IG Ashok Yadav are engaged in rescue operations at the airport.