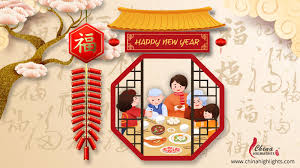 Happy Chinese Lunar New Year 2021: Red colour has special significance in the celebration of New Year. Children wear new clothes of the same colour, and large balloons and lamps are also painted outside the houses. The reason for this is that there is a belief in China that red colour is the colour of energy and control, and it removes evil forces.
Chinese New Year is celebrated every year around the world, including China. Known as the Lunar New Year and Spring Festival, this event starts tomorrow, i.e. Friday. This New Year event, held every year, is based on a particular animal included in the zodiac. Last year, where this festival was based on rats, it will be based on bulls. Although this event is celebrated with family, friends and relatives, this time due to covid-19, the atmosphere of the celebration can be changed a bit. Around 1.5 billion people from America, Britain to China celebrate this festival.
The year will be good for metal industry
This festival is celebrated on different dates every year. This year it is being celebrated from February 12. On February 12, the beginning of Shin Chou (Xin Chou) year. While shin is the symbol of metal, chow is the symbol of the bull. For this reason, this year is also called the 'Year of the Metal Bull'. According to Hong Kong's Feng Shui Master Thierry Chow, "The metal element includes everything from ornaments to needles. Therefore, Shin Chou (Xin Chou) Year will have a very positive impact on the metal industry in 2021." He said, "In China's culture, the bull is seen as a very industrious mark of the zodiac. Here it is considered to be moving. It is expected that this world will be more moving in the second part of this year than last year." "
Preparations for the reception of this new year in China begin months before. The festival, which lasts for 14 days, has many street performances and fireworks shows. Traditionalism is also taken care of in this New Year celebration. Folk artists perform their art in local costumes. Children are specially brought in these programs to connect with their culture. Schools and colleges in China are closed for two weeks, so many people come from far and wide to celebrate this festival in the country.